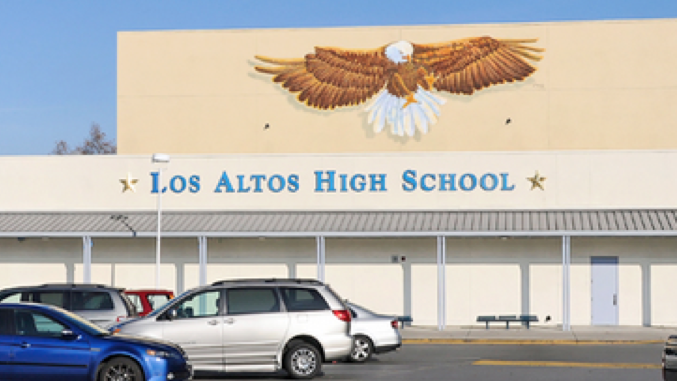 Los Altos High School. File photo.
BY BRADEN CARTWRIGHT
Daily Post Staff Writer
A Los Altos High School student who died from a potential fentanyl overdose has been identified as Lauren Brierly, 18, of Mountain View, the Santa Clara County coroner said today (April 4).
Brierly died on Friday morning at her home on Carver Place.
Her brother, Ben Brierly, posted pictures of them growing up together on Instagram.
"You will forever live on in our hearts," he wrote
Mountain View police said she may have overdosed on fentanyl, and they warned that more students could have dangerous drugs.
Police said they don't know how Brierly may have got the drugs, or who gave them to her.
"This investigation is in the very early stages," spokeswoman Katie Nelson said.
Fentanyl-related deaths have been on the rise both nationally and locally. There were 135 fentanyl related deaths in Santa Clara County last year, up from 29 in 2019.
In January 2020, Los Altos High alumni Etian Weiner died at a fraternity house at Stanford after he took a pill with fentanyl in it. Matthew Carpenter, also of Los Altos, was arrested and last week pleaded guilty to selling Weiner drugs. Carpenter will be sentenced to two years probation.