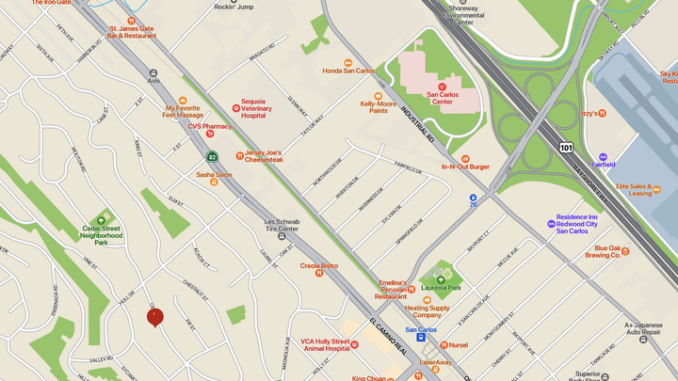 By the Daily Post staff
One man is hospitalized with a gunshot wound and the man who allegedly shot him is in jail following an altercation Friday night in a residential area of San Carlos, according to the San Mateo County Sheriff's Office.
At 9:11 p.m., deputies went to the 200 block of Cedar Street after getting a report of shots fired. Deputies found the victim and immediately began rendering aid while paramedics were on the way.
The victim was taken to an undisclosed hospital for treatment of what the sheriff's office said were "non-life-threatening" injuries.
Deputies at Cedar Street learned that the suspect had fled. But through their investigation, deputies identified the shooter as Edward John Smith, 44, who was known to the victim, according to the sheriff's office.
Deputies spent the evening looking for Smith who was eventually found Saturday morning. He was arrested and booked into jail for attempted murder.
Authorities said this is an isolated incident and there's no threat to the community.
Anybody with information is asked to call the Sheriff's Office at (650) 363-4911 or the anonymous tip line at 1 (800) 547-2700.