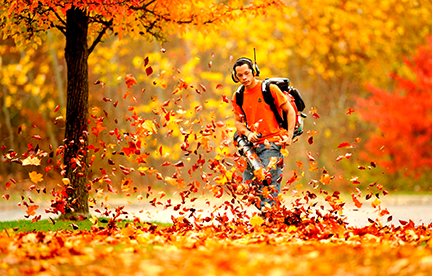 By the Daily Post staff
Atherton residents were divided at last night's (Feb. 16) council meeting as to whether the town ought to ban gas-powered leaf blowers and other gas-powered gardening equipment.
Four residents spoke in favor of the ban last night while three spoke against it. And in a town poll, 53.7% said they support the ban while 46.3% said they oppose the plan.
"If a privileged community like Atherton can't ask its residents to buy electric leaf blowers, then what does that say about us? Residents in the most expensive ZIP code in America aren't willing to spend $99 to $200 (the cost of an electric blower at Home Depot) to reduce noise and air pollution for our children?" said Emily Conn, a member of the city's environmental commission.
Meanwhile, Carol Flaherty is against the idea because she doesn't think the equipment availability right now is sufficient. She said one of the landscapers she hires has said he'd leave her if the town approves the ban.
Resident Ann Walker said leaf blowers are the bane of her existence and go against the town's quiet and bucolic setting. A resident who just identified herself as Barbara said she's worried her gardener may not be able to afford new equipment if the ban passes.
The council delayed making a decision, asking Town Manager George Rodericks to do more research and outreach to residents. Councilman Bill Widmer said if the town does another survey, it should be more in depth instead of a yes-or-no question. Mayor Rick DeGolia said the next iteration of the ban ought to include a rebate plan.