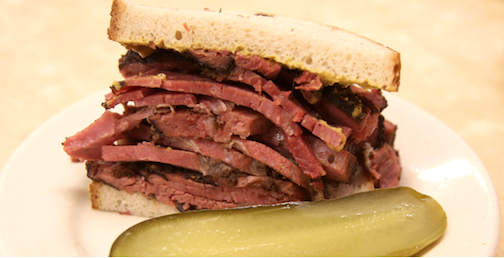 BY DAVE PRICE
Daily Post Editor
I admit this isn't scientific, but it appears that the University Avenue district in Palo Alto is the slowest of the mid-Peninsula downtowns to recover in terms of foot traffic and business vacancies.
Mountain View, Sunnyvale (Murphy Street), Redwood City, San Carlos (Laurel Avenue) and Los Altos are hopping again.
On University Avenue, the city has finally removed the barriers that have stopped traffic. And people are walking around. But there isn't much to attract them — a fact that seems to stand out 47 days before Christmas.
One eyesore is the boarded up President Hotel in the 400 block. The deteriorating building screams "Welcome to Detroit!"
The city and downtown property owners need to lean on the investor group that paid $65 million for the building, AJ Capital, and tell them to get moving on their renovation plans.
Council endured a great deal of criticism by allowing AJ Capital to evict the 75 tenants. Now AJ Capital is repaying the city by letting the building sit vacant?
The famous Canter's Deli in Los Angeles is offering DoorDash service to the Peninsula, with the pastrami on rye prepared in a kitchen locally.
But that's not the same as going to a deli, sitting down, ordering a nosh and enjoying the atmosphere of a place run by somebody from the Old Country with waitresses who mother their customers with just the right amount of attitude. "Honey, you need some matzo ball soup before those sniffles turn into a cold."
Returning to retail, Restoration Hardware, 281 University, is moving to the Stanford Shopping Center. Who will fill that giant space? The three biggest spaces downtown are West Elm at Emerson and University, Restoration Hardware and Walgreens. A rug retailer is moving into the Walgreens space, which has sat empty since last summer.
Add those spaces to the boarded-up President Hotel and downtown will seem abandoned to people.
Of course the other piece of the puzzle is the empty office spaces. Office workers used to populate the downtown streets. Now they're working from home. Hopefully the office tenants downtown will give up some of their space to companies that will actually have employees downtown.
Not all is lost downtown. The Aquarius Theater at 430 Emerson St., a fixture since 1969, is reopening on Thursday after shutting down in March 2020. Another place that's buzzing is the former Varsity Theater, 456 University, which is now the HanaHouse, a hip co-working space where people bring in a laptop, order a coffee and a snack, and relax in a comfy chair. Yesterday afternoon the line was 10 deep just to get coffee.
Editor Dave Price's column appears on Mondays. His email address is price@padailypost.com.