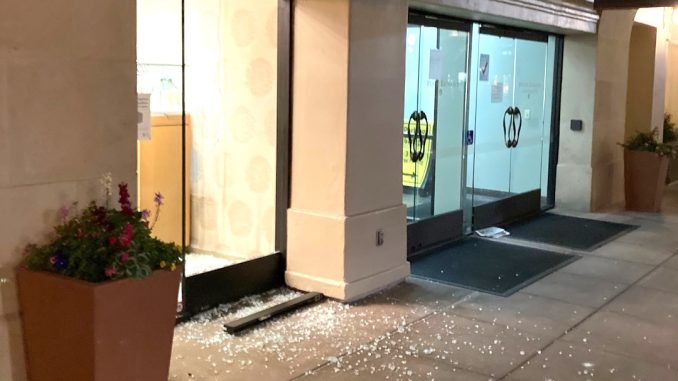 By the Daily Post staff
Smash-and-grab burglars hit De Novo Fine Contemporary Jewelry at University Avenue and Ramona Street in the pre-dawn hours today (Nov. 18).
Not only were the outdoor windows smashed but also the glass display cases.
Daily Post newspaper deliveryman Barry Anderson got this picture before the sidewalk was cleaned up.
The Post is attempting to get more information about this heist for tomorrow's print edition.