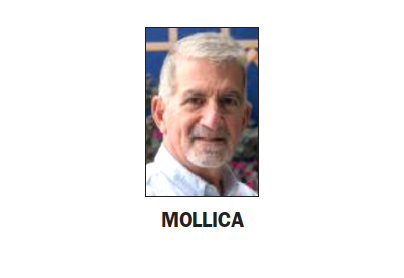 BY BRADEN CARTWRIGHT
Daily Post Staff Writer
Pets In Need is canceling its contract to operate the Palo Alto Animal Shelter following a police investigation into the deaths of seven puppies and a dispute with the city over improvements to the shelter on E. Bayshore Road.
Pets in Need will continue to provide animal services to the city for one year. The cancellation comes halfway
through a five-year, $3.4 million contract.
Palo Alto police issued misdemeanor citations on Oct. 26 to three Pets In Need employees, charging them with
animal cruelty and neglect. Police said they transported a litter of seven puppies in a van without air conditioning or water on Aug. 2, resulting in their deaths.
Executive Director Al Mollica has criticized the investigation to the police and his employees, but he didn't mention it in his letter to City Manager Ed Shikada on Monday that canceled the animal services contract.
Kennels at issue
Instead, Mollica focused on the city's "egregious failure" to replace the shelter's rundown kennel house — a central part of the contract the two parties signed in 2019.
"The city has continually reneged on its contractual requirements and failed to address a contentious working relationship between some city staff and our employees," Mollica said.
Mollica has also complained to the city about oversight from the police department's animal control officers and having to take wildlife to the Peninsula Humane Society in Burlingame.
The city was supposed to replace the kennel house by July 2020, according to the contract.
Shikada said in an email yesterday that the city has designed a new building but is short by $500,000 for construction. Instead, the city is planning renovations, such as new lighting, paint and cages.
Pets In Need threatened to sue the city in May for not building a new kennel house. The existing building is unsafe and has injured both dogs and employees, Mollica said.
Shikada, who doesn't conduct in-person interviews with the Post, did not respond to emailed questions about whether the city breached its contract.
Pets In Need can stop operating the shelter in 60 days if the city breaks the contract, but Mollica said the contract will be ended "without cause" because a claim would take a year or longer to resolve.
Back to square one for the city
The contract ending puts the city back where it was before Pets In Need took the shelter over to save the city money. The kennels are in poor shape, and there are few candidates who are willing to take over operations at the right price. Shikada said the city will figure out what to do next after the new year.
Pets In Need, a nonprofit that has been in business 55 years, will continue to operate its Redwood City shelter, Mollica said.