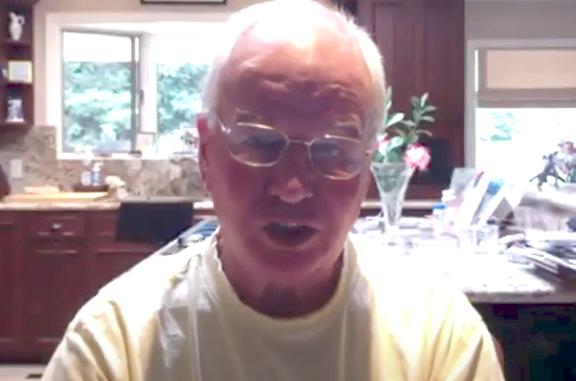 BY EMILY MIBACH
Daily Post Staff Writer
The Atherton City Council tonight (Nov. 15) picked a replacement for Councilman Mike Lempres, who resigned in order to move to Paris.
In a 3-1 vote, council members Elizabeth Lewis, Bill Widmer and Rick DeGolia voted for Finance and Audit Committee member Bob Polito to fill the rest of Lempres' term, which expires next November.
Councilwoman Diana Hawkins-Manuelian cast her vote for Stacy Miles, who is on the city's Environmental Committee.
After voting for Polito, Lewis said she believes he will not run for council next year, and will simply fill out the rest of Lempres' term, which ends next November.
The other three who threw their hats into the ring, Miles, architect and former planning commissioner Rose Hau and emergency preparedness volunteer Susan Warren, all seemed open to the idea of running when Hawkins-Manuelian asked the candidates.
Another candidate, Greg Conlon, had initially submitted an application to fill Lempres' seat, but withdrew yesterday morning, Lewis announced at the beginning of the meeting.
Lewis said she believes Polito will not run in the council election next year. Lewis went on to urge the three other candidates to run for the 4-year term that will come up in the Nov. 2022 election.
"To have the opportunity to take their passion, dreams and visions about how to impact Atherton in a four-year term to the public in a public forum," Lewis said.
Polito said during yesterday's meeting that he only threw his hat in the ring in case the council needed him, as he is caught up on most of the issues facing the town. He suggested his knowledge may be of value as the council winds down the construction of the new civic center and deals with the city's pension obligations.
However, Polito stressed he has no interest in serving past next November.
Come November, three seats will be up for grabs, aside from Polito's new seat, the seats of councilmen Bill Widmer and Rick DeGolia will also be up for election.