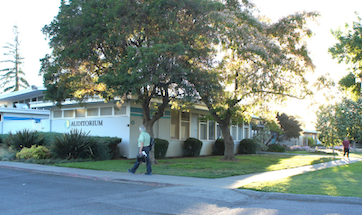 By the Daily Post staff
The Palo Alto School District is offering Covid tests to the entire community.
Although you do not need to make an appointment, the district is asking for anyone who plans to get tested at their site at Cubberley Community Center to register before going. All tests are nasal swabs at the bottom of the nostril. Saliva tests are available for those unable to do nasal swabs.
"Our expansion is part of our efforts to slow the spread of infection," the district said in a statement.
The testing site at 4000 Middlefield Road is open from 10 a.m. to 6 p.m. Monday through Friday. Register at covidclinic.org/palo-alto-2/.