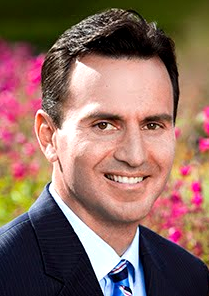 This story first appeared in Thursday's print edition of the Daily Post. If you want to get all of the local news first, pick up the Post in the mornings at 1,000 Mid-Peninsula locations.
Menlo Park City Councilman Ray Mueller is taking a second stab at figuring out a way to ban development on city parks.
Mueller wants to add to the city's Municipal Code a list of all of the city-owned parks in town. This way, if a proposal ever comes up to develop one of the parks, there is no confusion over which parks are protected or not.
At the council's Sept. 22 meeting, Mueller brought forward the idea of having a city ordinance banning development in parks unless …
Premium Content: To read the rest of this article, please click here and Sign In or Subscribe to access our paid site.
If you have a Daily Post Archives account, your access includes Premium Content such as this article. Enter your Archives Username and Password, and you will be redirected to the article.
If you are a first-time user, please Subscribe to select a plan that meets your needs, and create an account to view premium content such as this article.