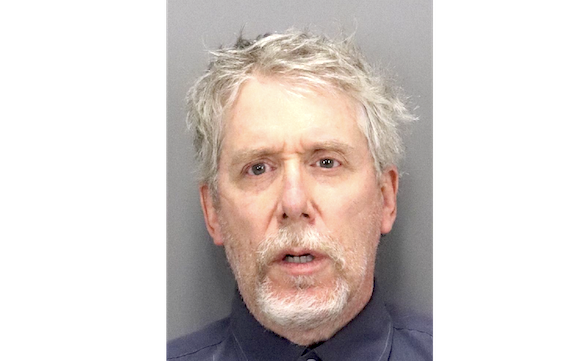 BY BRADEN CARTWRIGHT
Daily Post Staff Writer
A man shot a child with an air rifle at an elementary school in Palo Alto, police said.
The student, who attends Stratford School at 870 North California Ave., didn't need medical attention, and the BB did not go through the youngster's clothing, police said.
Police arrested Bradford Minkoff, 62.
Minkoff fired one shot over the fence that separates his backyard from the school while the kids were on lunch at 12:28 p.m., police said.
The school kept kids inside until 2 p.m., and the neighboring Greene Middle School was notified.
A neighbor told police that Minkoff was looking over his fence at the time the shot was fired. Officers arrested him without incident, and they found the air rifle from his home. His motive is under investigation.
"While police have reason to believe the suspect intentionally discharged the air rifle and intended to strike a student, there is no reason to believe the suspect intentionally targeted this particular student," the Palo Alto Police Department said in a statement.
Minkoff was booked into jail for assault with a deadly weapon, child abuse and creating a disruption on a school campus. The first two charges are felonies, and he is in jail without bail.
Criminal issues involving air guns are occasional, but they usually involve teenagers. A 19-year-old man was arrested for shooting at cars in Belmont in 2018. A 14-year-old boy was arrested for shooting a 9-year-old boy in Palo Alto in 2014. And kids walking around with BB guns have prompted police reports on several occasions.