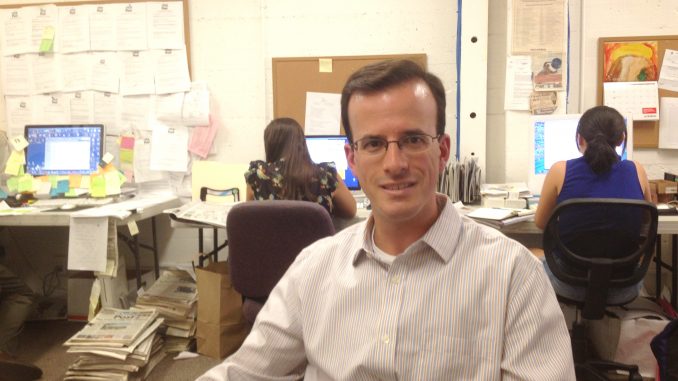 BY BRADEN CARTWRIGHT
Daily Post Staff Writer
A bill that allows city councils and county boards of supervisors to override voter-approved ballot measures in exchange for higher-density housing passed the state Assembly on Monday with a "yes" vote from the mid-Peninsula's representative.
Senate Bill 10 allows cities to forego environmental review and override local land-use restrictions when approving developments of up to 14 units on single-family lots in non-sprawl areas.
The bill passed 43-10 and now heads to the Senate, which had already approved an earlier version. The Senate will have a concurrence vote and then it goes to the governor's desk.
Marc Berman, D-Menlo Park, voted in favor. He hadn't announced his position before, and still hasn't taken a stance on another controversial housing bill, SB9.
Unlike SB9, which allows homeowners to split their lots in two and put two homes on each half, SB10 imposes no new requirements on local jurisdictions.
Supporters of SB10 say it will help alleviate California's housing affordability crisis.
"SB10 provides cities with a powerful, fast, and effective tool to allow light-touch density exactly where it should be: near jobs, near public transportation, and in existing urbanized areas," said the bill's author, state Sen. Scott Weiner, D-San Francisco.
But opponents of the bill say it gives city councils the power to override voter-approved initiatives that restrict land use, and it may result in housing developments that create parking problems in neighborhoods.
"Overturning elections represents a new power that no legislative branch of government should have, and which I as a city councilman do not want," said Palo Alto Councilman Eric Filseth.
Los Altos resident Barry Smith helped to form "United Neighbors of Assembly District 24" after reading about SB9 and SB10 a few months ago. The group aims to bring city-based groups together and advocate against the bills.
So far, their attempts to meet with Berman have gone unfulfilled, Smith said.
The vast majority of people don't know about the bills, and they oppose them when they learn the details, Smith said.
SB10 would incentivize developers to pour money into council elections to elect candidates who will rezone residential properties for higher density housing, Smith said.
"It's a very dangerous setup for money in politics," he said.