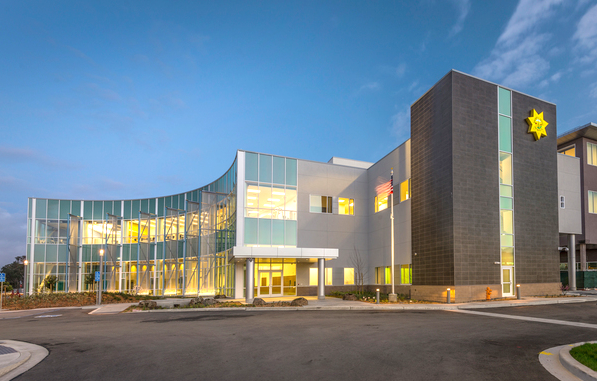 BY EMILY MIBACH
Daily Post Staff Writer
As long as jails have existed, people have tried to break out. But something unusual happened at the Maple Street Jail in Redwood City when a man broke into the jail, a prosecutor said yesterday (Aug. 18).
Just after midnight on Friday (Aug. 13) morning, an alarm went off and upon checking the security cameras, a jailer noticed that a man was sitting in a lobby in the jail, said District Attorney Steve Wagstaffe.
The jailer told the man to get back into his cell, but then realized he was wearing street clothes and wasn't an inmate, Wagstaffe said.
The man, Moises Robles, 35, of Redwood City, was then arrested for breaking into jail. Robles told deputies at the jail that he was running away from someone with a gun and because it was dark and he was drunk, he didn't realize he was climbing over the fence into the jail, Wagstaffe said.
Surveillance footage for the jail shows that Robles scaled two fences, went up an exterior stairway and climbed a wall around a patio for prisoners on the second story before letting himself into the jail, Wagstaffe said.
When Robles was arrested, deputies found he had multiple credit cards with other people's names on them. He was booked into jail, the place he had just broken into.
Robles appeared in court yesterday and was charged with misdemeanor trespassing and possession of credit cards that did not belong to him. Robles also allegedly told deputies he had taken meth earlier that day.
Since Robles was charged with misdemeanors, he was released from jail by the judge. He will be back in court on Nov. 30.