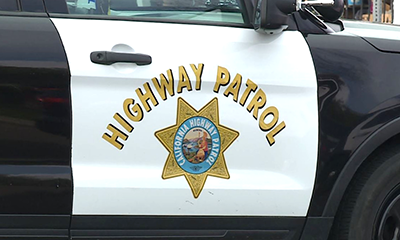 BY ELAINE GOODMAN
Daily Post Correspondent
The California Highway Patrol does not plan to encrypt its radio channels in response to a state Department of Justice mandate to protect subjects' personal information that is transmitted over the airwaves.
Instead, the agency has adopted a policy to help protect personal information that may go out over the radio, such as a person's first and last names in combination with their driver's license number.
Encryption prevents the public and journalists from listening to police activity over a radio scanner.
Police departments including those in Palo Alto, Mountain View and Los Altos encrypted their radio channels this year in response to an October 2020 bulletin from the California DOJ, which told law enforcement agencies to encrypt their transmissions or take other steps to protect personal information.
CHP's decision not to encrypt is due to the age of the agency's radio equipment, according to CHP spokeswoman Fran Clader.
"Since the CHP uses low-band radios for communication, and that technology is older and doesn't support digital encryption, the CHP has no plans on this topic," Clader told the Post.
However, CHP adopted a policy in October regarding how personal information is transmitted. A key to the policy is leaving pieces of personal information out of transmissions.
For example, when an officer wants dispatchers to check someone's driver's license number for information such as whether the license is suspended, the officer will state the license number over the radio and the dispatcher will read it back to make sure they've heard it correctly.
When the dispatcher responds to the officer with the results of the driver's license check, they might state the person's first and last name and the status of the license, under the CHP policy. Or the dispatcher can give either the person's first name or last name, the driver's license number and the status of the license. That prevents transmission of someone's full name and their driver's license number at the same time.
"Additional information such as address, date of birth, and physical descriptors should only be provided when requested," the CHP policy states.
The DOJ also warned law enforcement agencies in its October 2020 bulletin about transmitting someone's criminal history over police radio.
The CHP does not allow a person's criminal history to be transmitted over the radio. In addition, the CHP policy tells officers to use a computer to perform records checks in situations such as a follow-up investigation, when there's not an immediate need for the information.
In addition to the CHP, some other law enforcement agencies in California are choosing not to go to full encryption of their radio channels.
As the Post reported previously, the San Francisco Police Department is leaving some transmissions unencrypted, so the public can hear certain details of police activities. The Berkeley Police Department is considering a similar system.
Previous stories about the encryption of police radios
• June 16, 2017, Palo Alto to spend $4 million on new radio system; Redwood City's experience was a fiasco
• Jan. 6, 2021, Police cut off their radio transmissions to the public
• Jan. 8, 2021, Editorial, Police decision to encrypt police radio transmissions reduces transparency
• Jan. 11, 2021, Mayor says that encrypting police radio signals was a mistake
• Jan. 11, 2021, Palo Alto Council will discuss police radio encryption, Mountain View will follow Palo Alto's lead
• Feb. 14, 2021, Opinion, Encryption isn't a 'mandate,' it's a choice
• March 29, 2021, Police chief willing to consider alternatives to full encryption but lacks examples
• April 1, 2021, One city is reluctant to switch to encrypted police radio
• April 5, 2021, Palo Alto Police ask state if they can temporarily drop encryption
• May 24, 2021, San Francisco finds an alternative to full encryption of police radios
• May 27, 2021, Opinion, 55 days later and state DOJ hasn't complied with records request for information on police radio encryption
• May 27, 2021, No reports of scanners aiding crime
• July 2, 2021, Is full encryption of police radios necessary? Berkeley may allow public to hear one of their channels
• July 10, 2020, Berkeley to take a different approach than Palo Alto — public involvement
• July 28, 2020, Police departments across the state flooded DOJ with correspondence about police radio encryption
• Aug. 11, 2020, State DOJ won't let Palo Alto end police radio encryption
• Aug. 11, 2020, CHP won't encrypt radios — even though cities like Palo Alto must