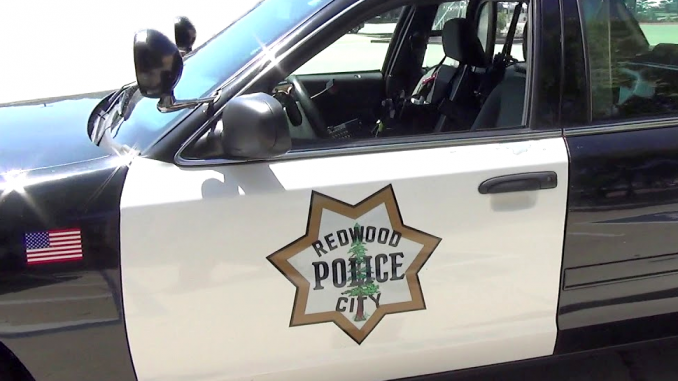 BY EMILY MIBACH
Daily Post Staff Writer
Redwood City police are investigating two shootings in one day — in one case, a 16-year-old boy was arrested for an attempted drive-by shooting and in the other, two people were wounded but the shooter wasn't arrested.
Police Lt. Casey Donovan said the two shootings on Thursday (July 29) were unrelated.
On Thursday around noon, Redwood City Police responded to a report of a shooting on the 1500 block of Gordon St., which is between Palm Avenue and Woodside Road.
No one was hit. It occurred when the intended victim was checking on his car, police said. The 16-year-old shooter was spotted zooming down the street, firing at the man out of his passenger window, police said.
The man's car was hit by one of the five shots the 16-year-old squeezed off.
The man knew the teen and identified him to police, who arrested the teen. He had 9mm ammo and a 9 mm magazine with him, the type found at the scene.
He was booked into Hillcrest Youth Center for attempted murder.
Later Thursday, at 7:10 p.m., two people were shot near the King Street entrance of Red Morton Park, near the baseball field. In that shooting, two people approached the victims near their parked car on the 900 block of King Street, Sgt. Nick Perna said last week.
One person pulled out a gun and fired multiple shots at the two victims, hitting each victim once, Perna said.
The two were taken to Stanford Hospital with non-life-threatening injuries.