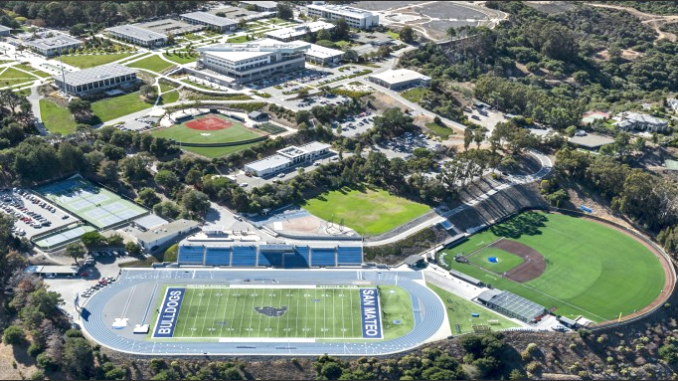 BY EMILY MIBACH
Daily Post Staff Writer
The San Mateo County Community College District has board voted to spend $6.75 million to make tuition free.
The $6.75 million, approved Wednesday by the district's board, will expand programs the college district already operates that are intended to help needy students. The county Board of Supervisors will provide $2 million to expand the district's Promise Scholars Program. The district is aiming to double the size of that program, which currently has about 2,000 full-time students enrolled.
In the program, students get help from a dedicated counselor, about $1,600 in fee waivers, textbooks and a monthly stipend for food or transportation.
Promise Scholars will get another $1.5 million from the California College Promise program and $400,000 from the college district's foundation. Other money will come from the district's regular budget.
Free text books
The $6.75 million will also expand the district's zero textbook cost program, which provides free course materials to students who need them, and its high school dual-enrollment program. That allows high schoolers to take community college classes.
Currently, 2,798 students are enrolled both in high school and one of the district's three community colleges — College of San Mateo, Canada in Redwood City and Skyline in San Bruno.
Most of the district's dual enrollment students attend Skyline. The college board plans to more than double the number of high school students who go to classes at one of the county's community colleges.
Shuttle system
The board on Wednesday also approved spending $421,200 to restart its shuttle system that takes students from East Palo Alto, Menlo Park and Redwood City to Canada College.