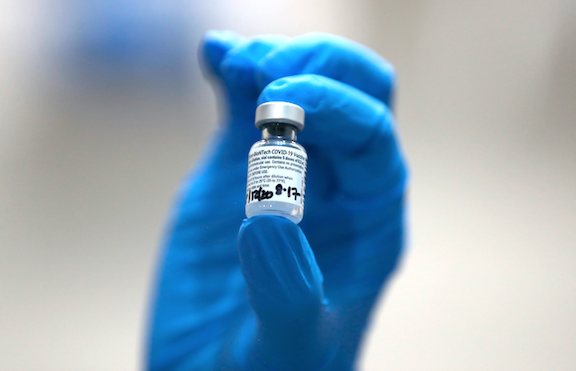 By the Daily Post staff
The Santa Clara County Public Health Department announced today (June 21) that 80% of the county's residents 12 and over have received at least one dose of the Covid vaccine.
In addition, 71% have completed their vaccination.
Whether we've reached herd immunity is an open question. Early on, the target herd immunity threshold was estimated to be about 60% to 70% of the population. But the rise of variants has caused experts to raise the target for herd immunity or concede that it will not be reached.
"We stopped using herd immunity in the classic sense," Dr. Anthony Fauci, the Biden administration's top adviser on Covid-19, told The New York Times. "I'm saying: Forget that for a second. You vaccinate enough people, the infections are going to go down."
So the effort locally is to get the remaining people vaccinated.
"We're excited that 80% of eligible people in the county received at least their first dose of the Covid-19 vaccine," said Dr. Marty Fenstersheib, county Covid-19 vaccine officer. "We're continuing to do critical outreach in communities that were hit hardest by the pandemic and have had barriers to receiving the Covid-19 vaccine. The county is taking vaccines into communities where people live."
Raffle prize drawings are available for anyone getting vaccinated, or friends with proof of vaccination bringing someone to get vaccinated, at the following county-run sites: Mountain View Community Center, Overfelt High School, the County Fairgrounds Expo Hall, Emmanuel Baptist Church, Valley Specialty Center, Levi's Stadium (through Thursday) or Gilroy High School.