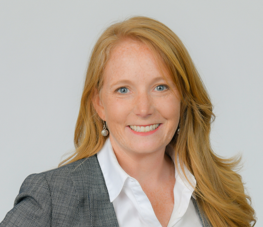 By the Daily Post staff
Palo Alto City Council announced today (June 17) decided to hire Seaside's assistant city manager, Lesley Milton, as city clerk, replacing Beth Minor, who is retiring this month.
A proposed employment contract that goes to council for approval on Monday says she will be paid $175,000 a year.
Minor, 65, who is retiring after 47 years in local government, was paid $155,937 in 2019, but with benefits her compensation total came to $228,761, according to the government pay tracking site Transparent California.
Milton made $116,103 in regular pay and $157,090 in total compensation in 2018, the last year for which Transparent California had records.
Milton has more than 15 years of public service experience, of which 10 years has been working as a city clerk profession. She spent the most recent years in the Monterey County city of Seaside, where she has served in increasingly senior positions such as assistant city manager, city clerk and public affairs officer.
Milton holds a master's in public administration from CSU-Dominguez Hills. She's also a graduate from Harvard University's Senior Executives in State and Local Government program and Yale University's Women's Leadership Program. She's currently earning a credential in Harvard's Public Leadership Program. She also holds a bachelor's in political science & criminology from Washington State University.
As City Clerk, Milton will serve as a liaison between the public and the City Council, providing information about the operations and legislative history of the city. She will also serve as the city's Elections Official, assisting with potential candidates and ballot measures. Her key responsibilities include:
• City Council Agendas
• Boards and Commissions Recruitment
• Public Records Act Requests
• Local Elections
• Political Reform Act
• Legal Noticing
• City Records Management
City clerk is one of four people the City Council hires directly. The others are the city manager, city attorney and city auditor.
"We're pleased that Lesley will join the city this summer as our new City Clerk," said Mayor Tom DuBois in a statement. "She brings a well-rounded and unique perspective to the city clerk position. Her strong track record of innovation, collaboration, transparency and community engagement will be a great asset for the city."
"I love being a clerk because I am able to work closely with the public, all city departments and with the City Council," Milton said in the same statement. "Having lived on the Monterey Peninsula just south of Palo Alto, I am familiar with the area and the needs of the community."