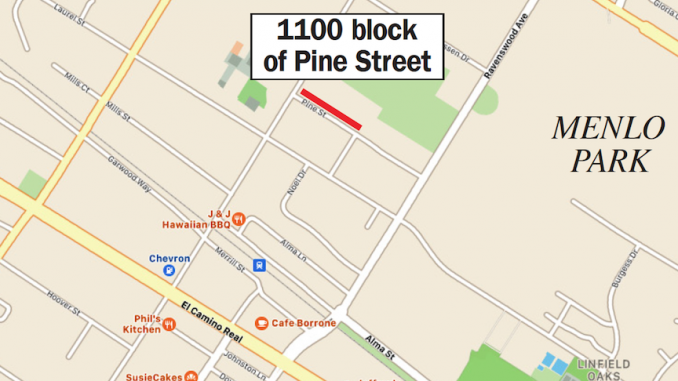 A 17-year-old girl has been arrested after allegedly slashing a man with a knife after he had used an internet service to have a female "escort" come to his home in Menlo Park, police said.
Menlo Park police responded to a home in the 1100 block of Pine Street on May 30 where the man said he was cut in the back of his head by some sort of knife by the girl. He said she also stole some cash as she left the home.
The man was treated at a hospital and released.
Police were able to identify the girl, a Stockton resident, and on Thursday (June 10) conducted an undercover operation in San Leandro that led to her arrest. She was taken back to Menlo Park and booked into a juvenile detention center on suspicion of assault with a deadly weapon and robbery.
Her name is not being released because she is a juvenile.
A resident emailed Menlo Park Police Chief David Norris to ask him why the man on Pine Street wasn't arrested.
Norris said the girl was "actively soliciting for prostitution via online advertisement, and was not describing herself as underage in her solicitation prior to the violent assault she committed."
"Even with that in mind, our Investigations Team kept a welfare-centered approach in mind, as we do with all arrests of minors. Our approach with suspects such as this one, where at-risk behavior is a factor, always includes offering resources to them. In this case we made sure to address the juvenile as a possible victim of human trafficking and offered the appropriate resources following our arrest," Norris wrote.
The question and answer were posted on the City Council's email website CCIN, which can be viewed by the public.