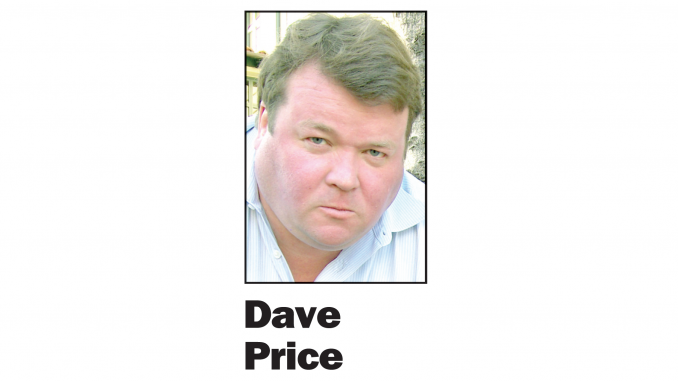 OPINION
BY DAVE PRICE
Daily Post Editor
The news that Caltrain is delaying its switch to electric trains by two years, and that the project is $330 million over budget, raises a few issues:
• For one thing, it relieves the pressure on the Palo Alto City Council to decide what it will do with the rail crossings across the city. Consultants and a highly-informed citizens committee have been studying the alternatives, but council has been reluctant to make final decisions.
At the same time, council has been itching to put a business tax on the ballot to pay part of the bill for the bridges at the crossings.
But with this delay, there's no urgency for that tax to hit the November 2022 ballot.
• Caltrain has argued that it needed electric trains so that it could carry more riders. But ridership was falling the year before the pandemic, and then it nosedived during the shutdown.
Given the fear many Bay Area residents have about catching the coronavirus — even after getting a vaccine — it's hard to imagine Caltrain reaching its previous ridership highs for years to come. If you doubt me, look at the number of people wearing a mask as they drive around alone in their car. Covid cases are way down, but the hypochondria is going to linger for years.
• It raises questions about the competency of Caltrain's leadership.
Caltrain said that one of the problems is that it discovered hard rocks and utility lines under the tracks that weren't marked on maps. That's a revealing statement. Caltrain has owned the rail line since 1992. In all of those years, Caltrain never checked under the tracks?
There's more to the story. In 2017, Caltrain got into a dispute with the internationally-respected Parsons Transportation Group, which Caltrain had hired to install a federally-mandated safety system to stop derailments called Positive Train Control. Caltrain fired Parsons and now both parties are suing one another in San Mateo County Superior Court. One of Parsons' arguments is that Caltrain's files on what's beneath the tracks are filled with inaccurate information.
That means that Caltrain knew four years ago that its maps showing underground utility lines were inaccurate.
Parsons' lawsuit highlights other problems with Caltrain management.
Parsons claims Caltrain constantly changed its work orders, limited access to the tracks, was slow to approve design documents and generally made it difficult to finish work on the safety system.
Coming from one of the top transportation construction contractors in the world, these are damning allegations. Four years later, the case remains in court with a tentative trial date of August 2022.
I'm also suspicious of the claim Caltrain made last week that it first learned of the cost overruns and delays in a report from the Federal Transportation Administration last month. The FTA is an observer to the electrification process who is paying part of the bill, but it's not in charge. How come Caltrain is learning about problems from an observer and not its own managers?
One county's dominance
Caltrain serves three counties — San Francisco, Santa Clara and San Mateo. But it has been run by the political bosses in just one county, San Mateo. Over the years, we've seen a succession of political characters land jobs at Caltrain — Jim Hartnett, Mark Simon and Bevan Dufty come to mind.
In San Francisco, Supervisor Aaron Peskin led the charge last year to give San Francisco and Santa Clara counties more say in how Caltrain is run.
For instance, Caltrain has a board with three people from each county, but the organization's CEO is picked by San Mateo County without any input from the other counties.
Peskin threatened to keep off the ballot the 1/8th cent sales tax Caltrain officials had wanted in order to give the two other counties more influence. He got a half-way deal, where San Mateo County promised they'd come up with something on "governance" after the election.
The tax passed but since then there hasn't been any reform, just talk.
I think this overrun and delay needs to be investigated by an outside body with subpoena power. Then we need a public discussion about how to manage Caltrain in the future.
Why not BART?
I'm not a fan of BART. They have a lot of problems. But they seem to do a slightly better job at management than Caltrain.
One option worth considering is merging Caltrain with BART, and expanding the BART board so that the Peninsula can have elected representatives. BART's board is elected while Caltrain's is appointed.
Caltrain and BART have different track widths, so it would be impossible to put BART trains on the Caltrain tracks.
But a consolidated rail agency for the Bay Area could bring about efficiencies, such as one set of managers instead of two. BART would provide Caltrain an infusion of transportation management skills that it desperately needs.
Editor Dave Price's column appears on Mondays. His email address is price@padailypost.com.