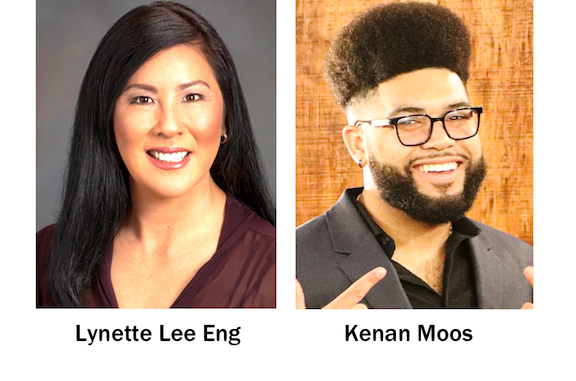 BY KYLE MARITN
Daily Post Staff Writer
On the agenda for Tuesday's Los Altos City Council meeting is a resolution concerning Councilwoman Lynette Lee Eng's reaction to text messages sent to her by activist Kenan Moos during a council meeting six months ago.
Moos, who founded a racial justice organization called the Justice Vanguard, texted Lee Eng during a Nov. 24 meeting while council was voting on a proposal to have a third-party collect any complaints about the police. Lee Eng abstained, saying she wanted to know what the proposal's financial impact would be on the city.
In a text, Moos warned her that her name "will be all over the papers." She told the council minutes later that she felt concerned for her safety and that of her family.
Both want an apology from the other one. Moos has been calling for Lee Eng's resignation, along with dozens of his supporters who have been speaking during the public comment portion of council meetings.
The story, which has been covered by the Post since it happened last November, appeared on Friday in the London Daily Mail.
Lee Eng, who has refused to speak to Post reporters since December, granted the London paper an interview. Lee Eng told Daily Mail that she was publicly labeled a racist because of her comments about Moos' text.
Moos also didn't respond to an invitation by the Post to speak about the council resolution.
Council members suggested the two resolve the dispute through mediation, but it appears the process was terminated before it went anywhere.
The resolution, if approved, would be a statement by the majority of council about the dispute. It says that council believes Moos didn't threaten Lee Eng or her family, and that he didn't call her a racist.
The resolution also says, "As of the date of this resolution, Council Member Lee Eng still had not responded to these specific issues raised by her constituents, and this situation continues to consume a significant portion of council time and staff time."
"Whereas, the City Council believes leadership is necessary to directly address this situation and the impact on the community …"
The resolution was written by Mayor Neysa Fligor and Councilman Jonathan Weinberg.