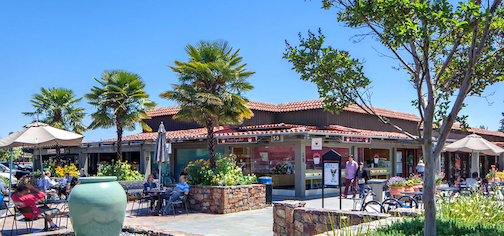 BY KYLE MARTIN
Daily Post Staff Writer
Palo Alto City Council hesitated tonight (March 22) to make a final decision on changing the zoning of Town & Country Village to allow for more businesses that would provide medical services.
During the discussion, one of the shopping center's owners, Jim Ellis, said the vacancy rate went from 4% to 23% during the pandemic, and that he's reduced the rent of the remaining 40 tenants by about one-third. But he said the shopping center is losing money and is looking for new tenants.
Council members Tom DuBois, Eric Filseth, Lydia Kou and Greer Stone voted against the change in zoning. On the other side were Greg Tanaka, Alison Cormack and Pat Burt.
A motion by Burt and approved by Burt, Tanaka and Cormack sent the discussion back to the city's Planning and Transportation Commission to clarify what kind of tenants would be considered medical uses under the proposed zoning change.
After the PTC deliberates on the topic again, the council is expected to discuss it again before the council's summer break, though an official date is still to be determined.
DuBois said he felt the zoning change amounted to "spot zoning" for the shopping center.
DuBois and Greer both said that they felt the zoning change wasn't necessary because Town & Country will rebound when students return to Palo Alto High School and Stanford.
But Tanaka told council Town & Country needs help immediately.
"I think the main thing is our city also needs this revenue. We need the tenants there to be successful," Tanaka said. "And we need to create the foot traffic, so the medical offices, medical uses are going to create that foot traffic."
He said there are already medical offices in the area and that adding more will help save some residents trips to other cities for some medical needs.
"I hope we could try this experiment, because I think we really need it right now, especially given the really, really uncertain economic times," Tanaka said.
Cormack, like Tanaka, wanted the council to approve the proposal tonight to help the shopping center with more immediacy.
"I realize this is a bit of a stretch for some people in the community and perhaps for some of my colleagues," Cormack said. "This is an extremely unusual time and I think the time when we can make demands has changed."
But the proposal failed to pass tonight and will be back for another round through council later.