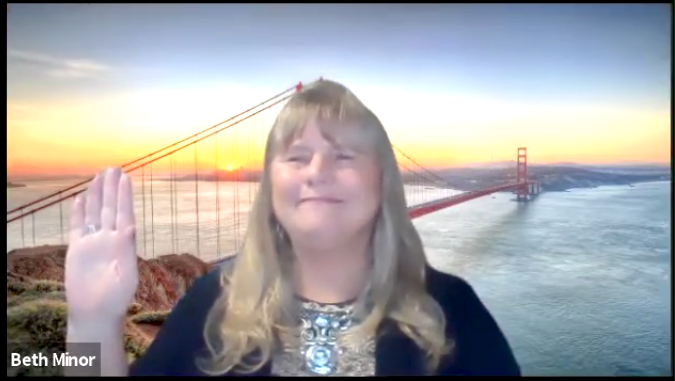 This story was originally printed in Saturday's Daily Post. To get all of the local news first, pick up the Post in the mornings at 1,000 Mid-Peninsula locations.
BY KYLE MARTIN
Daily Post Staff Writer
Palo Alto City Clerk Beth Minor, after a 47-year career in local government, will retire in July.
Minor talked to the Post after the city released an agenda item Friday saying it was beginning the process to recruit a new city clerk on Wednesday. Minor, who lives in Gilroy, said the commute has proven too much for her.
"I enjoy working for the city," said Minor. "I loved my time as the city clerk (and) I've always been in professions that have helped people."
As city clerk, she is one of four people the City Council hires directly. The others are the city manager, city attorney and city auditor. She's been clerk since 2015.
Minor, 65, started a career in public service in 1974 after she graduated from James Lick High School in San Jose and joined the San Jose Police Department as a 911 dispatcher.
She later worked as a dispatcher for the Sheriff's Office before joining the Palo Alto city clerk's office 14 years ago.
"I think it's time for the younger people to come on up and do things," said Minor.
Minor replaced former city clerk Donna Grider when she stepped down in 2014. In 2019, Minor was paid $155,937, but with benefits her compensation total came to $228,761 in 2019, according to the government pay tracking site Transparent California.
"I've just enjoyed it. I'm sad to leave, but I know it's the right step for me and it's been awesome," Minor said. "I love the people I work with and the citizens of Palo Alto. I've made a lot of great friends from my time working for the city of Palo Alto and those (people) I will miss."