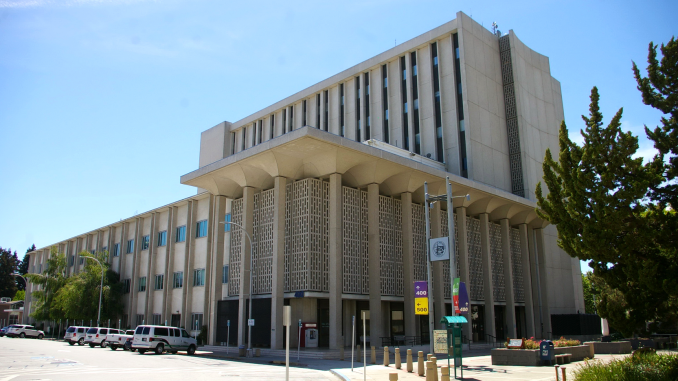 BY EMILY MIBACH
Daily Post Staff Writer
A wire service that reports on lawsuits filed around the country is suing the San Mateo County Superior Court for not making lawsuits available fast enough.
Courthouse News Service filed a lawsuit in federal court against Neal Taniguchi, the clerk and executive officer of the San Mateo County Superior Court. Taniguchi is not a judge. Instead he manages the non-judicial aspects of the court system.
Courthouse News Service is a national news agency that covers civil litigation. It has over 2,200 subscribers, including law firms, law schools, government offices and news outlets.
The lawsuit takes issue with how long it takes the court to upload civil lawsuits to a website that is accessible to the public.
In the Post's experience, the earliest a civil suit appears on the website is a day after it's been filed with the court. But cases are now being delayed even longer since the Covid pandemic began.
A day late is a dollar short
But the news service — which competes with other legal news outlets such as Thompson Reuters, LexisNexis and Bloomberg — says even a day late is not good enough.
"News coverage operates in a daily cycle where news events, including newly filed complaints, occur during the day and are reported that afternoon and evening, after which newsmakers and reporters sleep, only to start the cycle again the next day. Where news is delayed until the next day or longer, it is devalued and is less likely to be reported, because it becomes 'old news.'"
The suit points out that before courts switched to e-filings, and lawsuits were filed in person at the court clerk's counter, reporters were allowed to review the new cases at the end of the business day, giving them access the same day a suit was filed.
The lawsuit claims that other counties are able to have their civil filings uploaded by the end of the day and that in some cases, "credentialed users," such as journalists, can log in to see suits before they are fully processed by court staff.
Tanaguchi said in an email on Friday that he cannot comment on the lawsuit. He also did not comment on the availability of lawsuits.
The lawsuit says that Courthouse News has repeatedly asked Taniguchi to do the same thing as other court systems, but he has refused and the electronically filed complaints are not available until after they are processed by courthouse employees.
Precedent
The lawsuit cites a case out of Ventura County in which the 9th U.S. Circuit Court of Appeals ordered a state Superior Court to provide timely access to court filings as long as the filings aren't confidential under state law.
"Once documents have been filed in judicial proceedings, a presumption arises that the public has the right to know the information they contain," the federal appeals court ruling said.