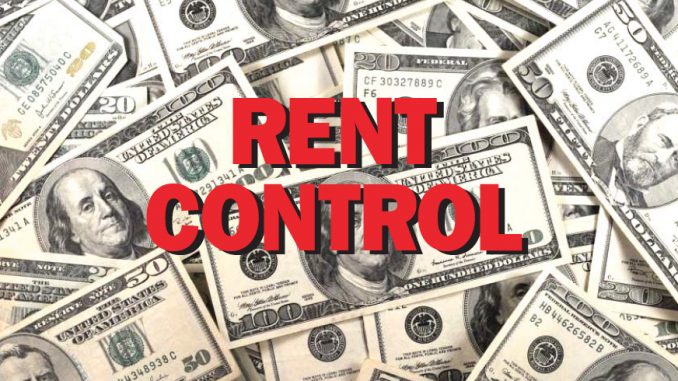 By the Daily Post staff
Mountain View's Rental Housing Committee tonight (Dec. 14) will discuss whether it wants to look into suspending rent control because of the city's vacancy rate.
Mountain View voters in 2016 approved rent control for apartments built before Feb. 1, 1995. The law limits annual rent increases to the consumer price index or 5%, whichever is less. But the law says that rent control could be suspended if the vacancy rate exceeds 5%.
Rental Housing Committee member Julian Pardo de Zela wants to board to put the idea of suspending rent control on a future agenda. The committee will talk about this tonight.
If the committee agrees to schedule a future meeting on suspension of rent control, city employees would do a survey to determine the vacancy rate.
Here's the report to the committee and Pardo de Zela's letter to the RHC.
Bruce England, speaking for the Mountain View Coalition for Sustainable Planning, said that if the vacancy rate is above 5%, it is due to "extraordinary circumstances related to the Covid pandemic" such as people losing their jobs or seeing their pay cut.
"And we can be reasonably certain the vacancy rate will return to its previous state once the pandemic is over," England wrote.