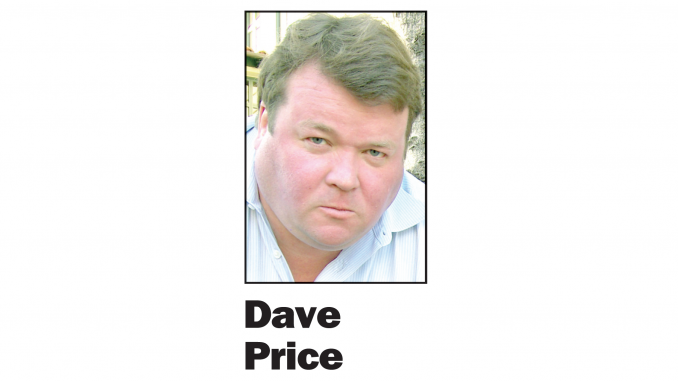 OPINION
BY DAVE PRICE
Daily Post Editor
On Election Night everyone was riveted on the presidential race, which is understandable, but several interesting local contests were decided too.
The big news in Palo Alto is that City Council shifted from a developer-friendly, pro-housing majority to a slow-growth or Residentialist majority.
It was predictable that Pat Burt would be the top vote-getter. He left council in 2016 after nine years. I know he's seen by some as a slow-growth candidate and he was endorsed by Palo Altans for Sensible Zoning, a slow-growth group. But during his time on council, he often brought together the two factions on council, and honestly I don't know which camp I'd put him into today.
But the slow-growth side will be represented by re-elected incumbent Lydia Kou, newly-elected newcomer Greer Stone and two council members in the last half of their final two-year term, Tom DuBois and Eric Filseth.
That's four votes, enough to carry the day on the seven-member council.
On the development-friendly, pro-housing side are re-elected incumbent Greg Tanaka and Alison Cormack, who is mid-way through her first term.
The pro-development, pro-housing side is losing two votes with the departure of Liz Kniss, due to term limits, and Adrian Fine, who decided not to run again.
The campaign was low-key this year. Covid put the kibosh on door-to-door campaigning. Mailers aren't effective anymore because people get so many of them. They go into the recycling bin without a second glance. Zoom meetings don't work because people are fatigued by Zoom. If you have to be on Zoom for several hours at work, it's a chore to do another meeting at night to learn about the candidates.
I'm surprised some local candidate didn't pass out face masks with their name on it.
IN EAST PALO ALTO, the big news was the defeat of Larry Moody, who had been on City Council since 2012 and the Ravenswood school board before that. Moody had been a fixture in EPA government, so his seventh-place showing in an eight-candidate field was surprising. And he had support from the city police union, a couple of property management companies, and political leaders like Santa Clara County Supervisor Joe Simitian, Redwood City Councilwoman Giselle Hale and Santa Clara County Water District North County representative Gary Kremen, a mover and shaker in Democratic Party politics locally.
The other surprise in East Palo Alto was the defeat of Measure V to increase the hotel tax from 12% to 14%. It's surprising because hotel taxes seem to always pass. Voters figure that they're taxing people who live far away, and it won't cost them anything to raise the tax. And in this case, there's only one hotel that would be taxed, the Four Seasons. The money would have gone toward affordable housing. Plus, there was no opposition.
IN REDWOOD CITY, voters appear to have elected a Democratic Socialist to City Council. Council elections have switched from a city-wide vote to individual geographic districts. In the new district that includes Friendly Acres, incumbent Janet Borgens is losing by 26 votes to Lissette Espinoza-Garnica, a member of the Democratic Socialists of America. More votes need to be counted, but if that result holds, she could be the first Democratic Socialist elected to local office in the mid-Peninsula.
Espinoza-Garnica says on her website that she'll push for rent control and "protect my community from displacement and gentrification." She wants to "scale back our runaway police budget," saying the Police Department "increases harm and family separation in our community."
She describes herself as "a first-generation queer, non-binary Chicanx."
When I looked up her name in the Daily Post archives, I found a story from 2015 about a group of Menlo-Atherton High School boys who decided to cheer on the girls volleyball team by dressing up with the theme of "ghetto night." Among those in the story who disapproved of the stunt was Espinoza-Garnica, who posted on Facebook, "Really guys? MA vs Menlo-Ghetto Night? Ya'll are bogus." While she was at MA, Espinoza-Garnica said she helped to organize a campaign to bring an ethnic studies to the school.
THE SAN MATEO COUNTY COMMUNITY COLLEGE DISTRICT, which usually doesn't get much attention at election time, drew a lot of headlines this time. And, in the end, the district will have two new trustees as a result of the election — John Pimentel of Menlo Park and Lisa Petrides of Half Moon Bay.
The election came about a year after longtime Chancellor Ron Galatolo stepped down from his $467,000-a-year job, then was given the job of chancellor emeritus that paid the same, followed by the news that the District Attorney had opened an investigation into whether Galatolo harassed an employee and misused bond measure money.
The college district's five-member board ducked questions about the situation and then tried to distance themselves from Galatolo after years of approving virtually every idea he brought before the board.
Karen Schwarz, who has been a trustee since 1995, decided not to run again and Trustee Dave Mandelkern was defeated in Tuesday's election.
Mandelkern lost to Trustee Maurice Goodman. The college system switched from at-large to district elections, and Mandelkern and Goodman ended up in the same district.
Pimentel ran a strong campaign promising more transparency from a district that desperately needs it.
Petrides, who was backed by the district's employee unions, won after her opponent in the San Carlos-Menlo Park-coastside district withdrew. Eugene Whitlock pulled out of the race after the Post revealed that he had received a $2.28 million payment from the district in exchange for resigning as HR director.
Pimentel and Petrides will have an uphill battle reforming a district that has some serious problems. They'll have to fight the bureaucracy led by Galatolo's former right-hand man, Chancellor Mike Claire, and the remaining members of the board, who turned a blind eye to Galatolo. Good luck.
Editor Dave Price's column appears on Mondays. His email address is price@padailypost.com.