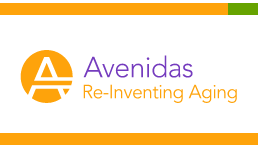 By the Daily Post staff
Avenidas, the Palo Alto-based nonprofit that provides senior services, announced today that John Sink, its head of enrichment services, will become the agency's president and CEO on an interim basis while Amy Andonian takes a leave of absence.
Andonian disappeared for four days earlier this month after a personal crisis and her mother went on social media to ask the community to search for her daughter.
Sink, who joined Avenidas in 1980, originally ran its adult day health center for 26 years. He currently oversees a variety of Avenidas programs including Avenidas Village, Lifelong Learning & Leisure, Avenidas Chinese Community Center, Health & Wellness, Door to Door Transportation and Volunteering.
"The board has complete confidence in Avenidas' strong management team," Board Chair Hank Massey said in a statement released today. "Mr. Sink and our team of four other Vice Presidents are well positioned to continue implementing Avenidas' strategic initiatives as well as running day-to-day operations."
Avenidas provides services to older adults and their families on the mid-Peninsula. Although its facilities are closed due to COVID-19, employees continue to serve the community remotely. If anyone has any questions or requires assistance, they can call (650) 289-5400 and staff will follow-up. Additionally, the agency's website (www.avenidas.org) has numerous resources that are frequently updated.