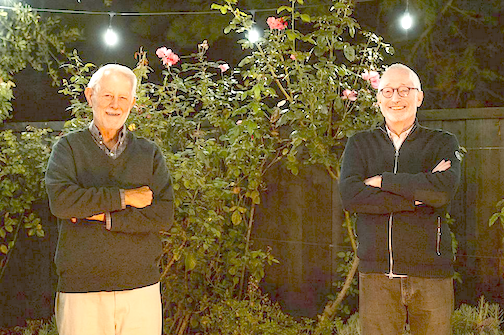 Auctions are everywhere in today's economy. They determine how Google sells ads, what price consumers end up paying for electricity, and the way governments sell off the public airwaves to telecom companies and broadcasters.
For helping make auctions run more efficiently, two Americans on Monday won the Nobel prize for economics.
The discoveries of Paul R. Milgrom and Robert B. Wilson, both of Stanford University, "have benefited sellers, buyers and taxpayers around the world," the Nobel Committee said.
Wilson, 83, was once Milgrom's Ph.D. adviser, and the two also happen to be neighbors. Reached by phone at his home in California, Milgrom, 72, said he received news of their win "in a strange way."
"I got a knock at my door from Bob Wilson," he told The Associated Press.
Security camera footage at Milgrom's home captured the moment. Wilson knocked on Milgrom's door in the dead of night and spoke into the intercom. "Paul," he said. "It's Bob Wilson. You've won the Nobel Prize.'' Awakened, Milgrom stammered for a moment and then said: "Wow.''