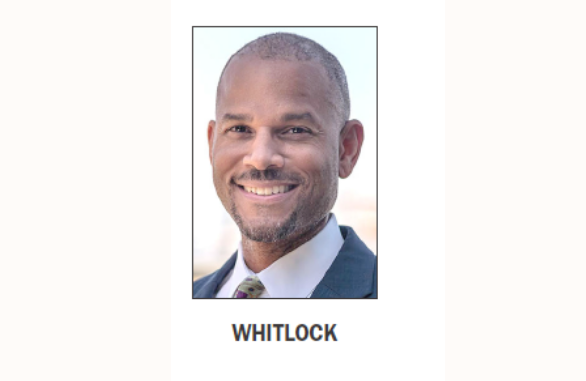 BY EMILY MIBACH
Daily Post Staff Writer
Eugene Whitlock, former HR director of San Mateo County Community College District who was paid $2.28 million to quietly resign, today dropped out of the race for a seat on the college district's board.
Though he's withdrawn, his name will still appear on the Nov. 3 ballot. He had only one opponent, Lisa Petrides of Half Moon Bay. The two were competing for a seat that represents the county's coastside, San Carlos and part of Menlo Park.
He emailed the following statement to the Post:
"After much thought and conversation with my family, I have decided to withdraw my candidacy to be a trustee for the San Mateo County Community College District. This decision was not an easy one, but it is the right one for my family and for me. In addition, I do not want my candidacy — or presence on the board — to be a distraction from the issues that we need to focus on to improve our colleges."
"I am very grateful to the many people who supported my candidacy. Although we did not succeed in our ultimate goal, we did succeed in bringing attention to changes that can be made to improve access and outcomes for our students, especially those from historically marginalized backgrounds."
"I am confident that Lisa Petrides will represent Trustee Area 1 well and advance the issues of diversity, equity and social justice that are so important to our community."
Whitlock dropped out two weeks after the Post revealed a separation agreement between him and the district, which paid him $2.28 million if he resigned as HR director quietly without suing.
The agreement also said that Whitlock cannot seek any sort of relationship with the district. Whitlock told the Post that there is a legal precedent that allows him to run despite what it says in the agreement.
Whitlock had provided information to the District Attorney's Office that led to an investigation of his former boss, longtime Chancellor Ron Galatolo, who stepped down last year.
Galatolo is under investigation for harassment and mishandling of construction contracts, according to District Attorney Steve Wagstaffe. Wagstaffe said he hopes to make a decision on whether to charge anyone in the case by late November.
During his campaign, Whitlock got endorsements from county supervisors David Canepa and Don Horsley, Sheriff Carlos Bolanos, Half Moon Bay council members Robert Brownstone, Deborah Penrose, Harvey Rarback and Debbie Ruddock, Pacifica councilwoman Mary Bier, Menlo Park councilman Drew Combs and East Palo Alto councilman Larry Moody. He also received the endorsement of various school board members across the district.
According to filings with the county's elections office, Whitlock received no contributions over $1,000.
Meanwhile, Petrides has received endorsements from board incumbents Karen Schwarz, Richard Holober, Tom Nuris and Dave Mandelkern.
Mandelkern is running for re-election and is running against fellow incumbent Maurice Goodman.
She also boasts endorsements from state Sen. Jerry Hill, D-San Mateo; Lenny Mendonca, former chief economic and business advisor to Gov. Gavin Newsom; county supervisors Don Horsley, Dave Pine and Warren Slocum; Half Moon Bay council members Robert Brownstone, Debbie Rudock and Deborah Penrose; San Carlos council members Ron Collins, Laura Parmer-Lohan and Mark Olbert; Pacifica Mayor Diedre Martin and Pacifica Councilman Michael O'Neill. She is also endorsed by the district's teachers union, Community College AFT Local 1493, and the union representing non-teaching employees of the district, California School Employees Association Local 33.
Petrides has received $22,000 in contributions over $1,000 according to the county's elections website. Her contributors include: California Federation of Teachers ($10,000), Twitter co-founder Chris "Biz" Stone ($5,000), San Francisco resident Brewster Kahle ($1,000), Miramar Farms owners Christopher and Jayne Battey ($1,000 each), Half Moon Bay resident and Intel Vice President Jason Goecke ($1,000), retired Stanford resident Myra Strober ($1,000), Moss Beach resident Denisse Phillips ($1,000) and New York resident Rich Caccapolo ($1,000).