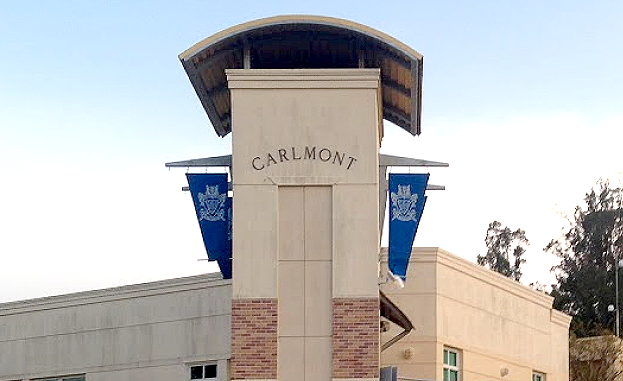 BY EMILY MIBACH
Daily Post Staff Writer
A Carlmont High School educator is under investigation after allegations that she acted inappropriately with male students have resurfaced due to a change.org petition.
The investigation into the educator was confirmed Thursday by San Mateo County Deputy County Counsel Claire Cunningham after the investigation was initially reported in the Mercury News.
"Given the persistence of these rumors and the volume of comments on the Change.org petition, Dr. Streshly determined it was important to conduct a more vigorous investigation to ensure a comprehensive evaluation of the concerns raised by former students on the Change.org petition," Cunningham said in a statement she sent to the Post.
The educator has been investigated by Belmont police twice, once some years ago and again this summer after the petition started by former student Dylan Wain. The petition has over 5,400 signatures as of yesterday.
Wain writes on his Change.org petition that he wanted support from other Carlmont alums and students to bring information forward about the educator.
No evidence
Although many people have commented on the petition, Belmont Police Lt. Pete Lotti said that during his department's two investigations into the educator — the first a few years ago and again over the summer — no one brought forward hard evidence that she had committed any crime.
District Attorney Steve Wagstaffe said that after a parent called him about the case, he talked to Belmont police about their investigation and found no reason for his office to take the case over.
The educator's attorney, Shannon DeNatale Boyd, shared a statement from the educator with the Post, denying any inappropriate relationship with any student.
"(Educator) is not aware of any allegations by any male student claiming to have had a sexual relationship with her; rather, this issue was raised by other individuals," DeNatale Boyd said.
The district's investigation is still ongoing, with DeNatale Boyd saying that the educator has not been interviewed by the school district.
Cunningham said the district has faced difficulties with scheduling interviews due to COVID-19.