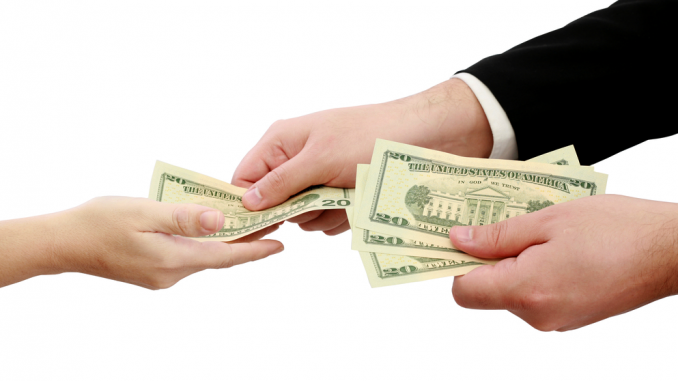 This story was originally published Aug. 1 in the print edition of the Daily Post. To get all of the local news first, pick up the Daily Post in the mornings at 1,000 Mid-Peninsula locations.
BY SARA TABIN
Daily Post Staff Writer
Three of the 10 people — two incumbents and one challenger — vying for seats on the Palo Alto City Council have each raised over $10,000, financial forms show.
Incumbents Lydia Kou and Greg Tanaka have raised the most money, raking in over $14,000 each. But Planning and Transportation Commissioner Cari Templeton is gaining on them, raising $11,030 between January and June 30, according to financial forms filed this week with City Clerk Beth Minor.
Tanaka has raised $14,669, with $10,000 coming from investor and Palo Alto resident Richard Karp. Karp donated $5,000 to Tanaka in 2016. Foothill-De Anza Community College District Trustee Gilbert Wong gave him $242.
Kou raised $14,213. She has received $1,000 in donations from lawyer Joe Hirsch and residents Lazlo Tokes, Rita Vrhel and Jeanne Fleming. Councilman Eric Filseth gave her $500 while Councilman Tom DuBois gave her $200. Filseth, DuBois and Kou are all part of the slow-growth faction on council.
Local politicians donate to newcomer
A bulk of Templeton's donations came from local politicians and politicos. Kelsey Banes, regional executive director of YIMBY Action, donated $100 to Templeton. Councilwomen Alison Cormack and Liz Kniss each gave Templeton $500, as did school board member Jennifer DiBrienza. Former school board member Terry Godfrey gave $100. Assemblyman Ash Karla, D-San Jose, pitched in $100 to Templeton's campaign.
Redwood City councilwoman Giselle Hale and Mountain View councilwoman Ellen Kamei both gave Templeton $100. Palo Alto Chamber of Commerce Executive Judy Kleinberg donated $100.
Former mayor Pat Burt has raised $7,570 as of June including a $2,000 donation from himself. Atherton Mayor Rick DeGolia has pitched in $100 to Burt's campaign, and resident Neilson Buchanan gave Burt $250. Craig Lewis, the Executive Director of Clean Coalition, which promotes the switch to alternative energy use, gave $500. Retired Palo Alto resident Darel Hodgson gave $500. He also got $700 from Safe Routes to School leader Penny Ellson, and husband Rich.
Others raise less
The other city council candidates did not have much money as of June.
Planning and Transportation commissioner Ed Lauing had raised $1,883 including $500 from Filseth and $500 from retired CEO Michael Braun.
Resident and attorney Rebecca Eisenberg has raised $3,821. A portion of her money came from people in Southern California and states including Florida and Texas. Former council candidate Mark Weiss gave her $100. She has also contributed $354 to her own campaign.
Candidates Steven Lee, Raven Malone and Greer Stone did not have any contributions to report.
Two more candidates
Two newcomers to the race have also filed to run for the four seats that are up for grabs this November. Brett Schilke works for Singularity University, which provides educational programs and startup accelerators at the NASA Research Park. He has also written a book about engineering for children. (Schilke later withrdrew from the race.)
Ajit Varma is a manager at WhatsApp, and has worked for a variety of tech businesses over the past 10 years, including Square, Uber and Google.