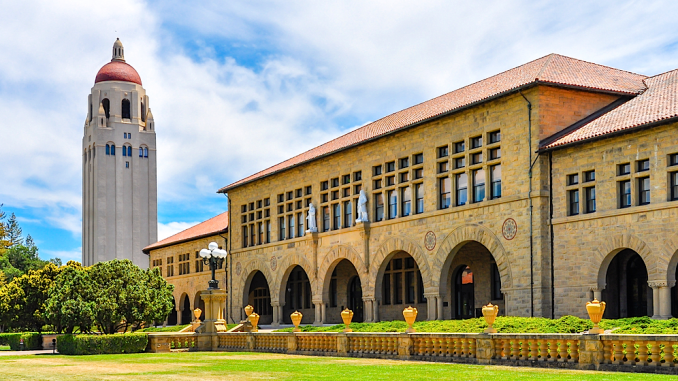 This story was originally published in Saturday's edition of the Post. To get all of the local news first, pick up the Post in the mornings at 1,000 Mid-Peninsula locations.
BY SARA TABIN
Daily Post Staff Writer
Most people, including Stanford alumni and some professors, will be barred from much of Stanford's campus starting Tuesday (Sept. 1). In order to prevent the spread of COVID, the university has created a series of restricted "zones" where only approved students and Stanford employees working on campus are allowed.
People in the restricted areas must display their Stanford IDs. Masks are also required.
Members of the public won't be allowed to enter the "academic campus zone," an area bounded by Campus Drive and Roth Way which includes the Main Quad and the Oval. Student housing areas will be restricted under the "campus zone," athletic buildings will be restricted as part of the "athletic zone" and Stanford's arts locations, including the Cantor Arts Center and the Rodin Sculpture Garden, will be restricted under the "campus arts zone."
Right now the different zones are all under similar restrictions. The athletic, arts and academic zones are limited to students, faculty campus and other employees working on campus. The campus zone also includes the families of Stanford employees who live on campus.
Stanford chose to break the restricted area up into different zones because some locations, like the arts zone, might be opened to the public sooner than others.
Where you can go
Stanford Health Care buildings, the Arboretum, the Dish area, Stanford Golf Course and the Sand Hill Fields will remain open.
The university estimates that 6,300 students will return to campus in September. Most of the returning students are graduate students, but some undergraduates with special circumstances are coming to campus. Undergraduate classes, which start Sept. 14, will be remote for the fall semester.
Stanford says by creating the zones it is following state COVID guidelines that instruct universities to limit visitors when possible. Indoor classrooms are not allowed while the county remains on the state COVID watchlist, so Stanford wants more room to have socially-distanced outdoor classes.