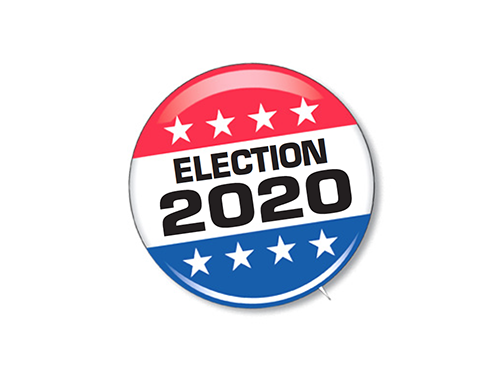 • Candidates running in local elections this fall
• City, school district and special district ballot questions
By the Daily Post staff
California voters this November will decide whether to expand a landmark data privacy law, raise property taxes on businesses and force Uber and Lyft to make their contractors employees. Here's a look at those questions.
Prop. 14 authorizes the sale of $5.5 billion in bonds for the California Institute of Regenerative Medicine, which is the state's program to fund fetal stem cell research. The actual cost of the bonds is $7.8 billion ($5.5 billion in principal and $2.3 billion in interest). If approved, the state will have to make debt payments of at least $310 million for 25 years.
Prop. 15 repeals a portion of the landmark 1978 Prop. 13 that limits property tax increases. The 1978 Prop. 13 set property taxes for homes, businesses and farmland at 1% of the sales price and limited tax increases at 2% per year. Prop. 15 would let local governments assess the taxable value of business properties worth over $3 million based on their market value at least once every three years.
Supporters say the change will generate an additional $12 billion for local government and public school budgets that are being hit hard by rising pension costs. But opponents say the measure will hurt businesses during a pandemic-induced economic recession that has already forced the closure of thousands of businesses and cost millions of people their jobs.
The measure won't just apply to property owners, but to any business with a triple-net lease, where the tenant pays the property taxes.
Prop. 16 allows the state to once again use race and sex in employment, contracting and college admissions. Prop. 16 would repeal Prop. 209, a 1996 state constitutional amendment approved by 55% of voters, that forced the state into making color-blind decisions based solely on merit. Critics argue that the law has been devastating for minorities and prevented the state from using affirmative action programs and racial quotas for employment and college admissions.
Prop. 17 allows convicted felons to vote when they leave prison.
Prop. 18 allows 17-year-olds to vote in primaries if they will be 18 when the next general election occurs. It was authored by Assemblyman Kevin Mullin, D-San Mateo.
Prop. 19 would allow homeowners who are over 55, severely disabled or whose property has been damaged by a wildfire or other disaster to keep their lower property tax assessment if they buy a home anywhere else in the state. This will free up a lot of mid-Peninsula homes that are owned by older homeowners who won't move because they can't afford the taxes on a new home elsewhere.
Prop. 19 would require homes that are not used as principal residences, such as second homes or rentals, to be reassessed at market value when transferred.
Prop. 20 will toughen criminal penalties as part of an effort to roll back Prop. 47 in 2014 and Prop. 57 in 2016. Prop. 57 allows nonviolent inmates to petition for earlier release and participate in rehabilitation programs. All releases would still need approval from the parole board. Prop. 47, meanwhile, reduced many crimes including drug offenses from felonies to misdemeanors. Prop. 20 would shorten the list of who can seek earlier parole and reclassify some theft crimes from misdemeanors to felonies.
Prop. 21 expands local governments' authority to impose rent control on residential properties. Voters rejected a similar measure in 2018. And last fall, Gov. Gavin Newsom signed a law limiting rent increases to 5% plus inflation, which is effectively statewide rent control.
Prop. 22 would overturn Assembly Bill 5, which forces companies such as Uber, Lyft and Doordash to treat their independent contractors as employees. Uber CEO Dara Khosrowshahi had repeatedly said his company would have no choice but to stop providing rides in California if AB5 goes into effect because the company can't afford to hire 50,000 drivers as employees. AB5 was pushed by unions in an attempt to get more dues-paying members.
Prop. 23, sponsored by the health care workers union SEIU-UHW West, would increase state regulation of dialysis clinics, raising the cost of the service they provide. A similar measure was rejected by 60% of voters in 2018.
Prop. 24 would give consumers more power over how companies use their data. It's an extension of a landmark privacy law passed in 2018. It would allow consumers to prevent businesses from sharing their personal information; limit businesses' use of geolocation, race, health or other information; and create a state agency to enforce and implement the law. The agency would hire 40 employees at an estimated cost of $10 million per year.
Prop. 25 involves the bail system. It's one of those confusing "yes means no" and "no means yes" ballot questions.
A "yes" vote means no one would pay bail to be released from jail before trial. Instead, arrestees would be released automatically or based on what a computer says is their risk of committing another crime or not appearing in court.
A "no" vote would go back to the old system, where people arrested for minor crimes would be released without bail, and those accused of more serious crimes would have to post a cash bail, the amount of which would be determined by the severity of the crime.
Prop. 25 was put on the ballot by bailbond companies. It would overturn a 2018 law that eliminates cash bail as a requirement to release people from jail before trial. The main argument for the "no" side is that a computer algorithm won't be able to determine who it is safe to release and who should stay in jail in order to protect the public.