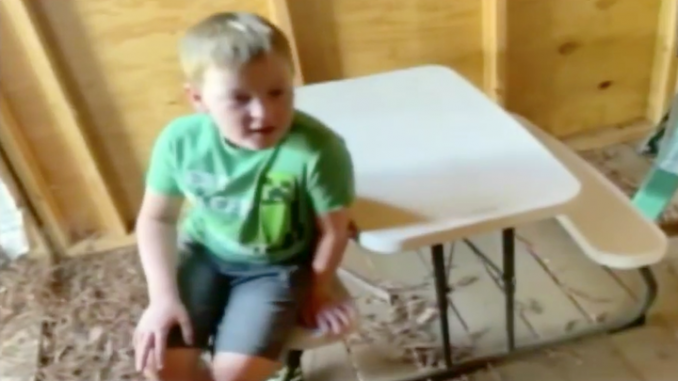 BY SARA TABIN
Daily Post Staff Writer
Los Altos City Council decided last night that a tree house in the yard at 714 Arroyo Road needs to be reduced in size or the city will tear it down.
Homeowners Katie and Rich Heley will have four months to bring the tree house into compliance.
The Heleys came before the council to appeal a decision by Community Development Director Jon Biggs to declare the 24-foot-tall tree house as an "accessory structure," and therefore a structure that falls under city regulations.
Rich Heley said they asked the city twice about regulations for tree houses and was told by Planning Services Manager David Kornfield that there are no regulations and no permit is needed. Heley said he asked about height limits and was told there are none for Los Altos tree houses.
In 2018, the Heleys started building the two-story wooden tree house that is nestled between two redwoods in the couple's backyard. It has a 105-square-foot deck and 210 square feet of enclosed space. It is also 24 feet tall including the wooden legs that support it.
The city forced the couple to stop work on the tree house, which was almost done, later that year.
Biggs said he decided the structure is an "accessory structure," not a playhouse, because of its size. If it is classified as an accessory structure, it is too large under city standards because the height limit for accessory structures is 12 feet.
A group of neighbors called into the council's virtual meeting to complain about the tree house. The complaints were spearheaded by Eric Schmidt, a Mountain View resident on Marilyn Drive near the Heley property. Schmidt said he is worried the tree house could be used as a teenage hangout, a tiny house or even an Airbnb in the future.
"This is not a tree house. It is an accessory structure built around a tree," said Los Altos resident and former Planning Commissioner Jon Baer. "A treehouse is not a right. This one is an eyesore."
A neighbor, Alice Kwei, said she doesn't like the precedent the two-story tree house sets.
Rich Heley said his kids have waited three years for their tree house and need a safe place to play now amid the pandemic, when other activities for children have been eliminated. He even shared a video of his 8-year-old son giving a tour of the tree house and talking about how excited he is to use it.
But the video backfired for Heley.
Mayor Jan Pepper said she was nervous watching the boy climb the ladder into the tree house because she thinks he could fall and get hurt.
City Attorney Jolie Houston said that city laws are enforceable even if city employees gave the Heleys bad advice.
Council ultimately sided with Biggs, but gave the Heleys four months to try and reduce the size of the tree house.
Now that it has been declared an accessory unit, it will need to be cut down from 24 feet at its peak to 12 feet.
Councilwoman Neysa Fligor agreed the tree house is an accessory structure but ultimately voted against the rest of the council. She said she is concerned that city laws are unclear and asked that City Manager Chris Jordan put treehouse regulations on a future council agenda.