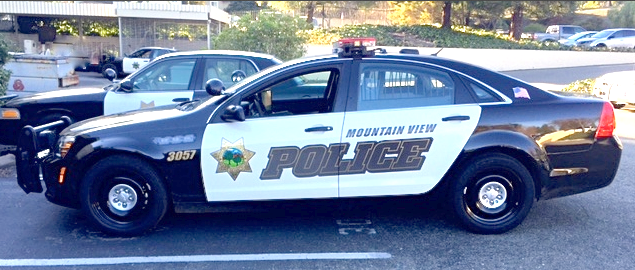 Mountain View police announced today that they have arrested a man for kidnapping a teenager in September.
Anthony Martinez, 25, of San Jose, allegedly offered over Snapchat to sell the 16-year-old victim flavored smoking packets.
The teen agreed to meet Martinez at Whisman Park on Easy Street, police said. Instead of selling him the packets, Martinez and two other men allegedly used a gun and a machete to threaten the teenager and force him to drive to a bank where they made the teenager withdraw money.
The kidnappers also allegedly took clothing, a backpack and a speaker from the victim, police said. The three then allegedly had the victim drive back to the park, where the men got into their own car and left.
Mountain View police said in a statement that they learned while investigating the kidnapping that Martinez has been involved with other crimes involving firearms.
San Jose police got into a chase with Martinez last Wednesday, but eventually caught him. He was arrested on Mountain View's warrant, which included charges of kidnapping for purposes of a robbery, robbery in the first degree, robbery of any person while using an ATM, and intimidating a witness, along with active warrants from other law enforcement agencies.
The police are still investigating the incident and have not said if the other suspects involved in the kidnapping have been identified.