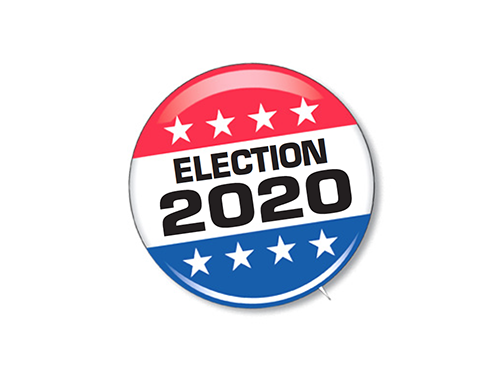 Correction: This story has been revised regarding the description of the events in 2011.
By the Daily Post staff
The list of candidates who have signed up to run for local offices includes two figures in Menlo Park's "sign-gate" controversy that spanned from 2011 to 2014.
Former Menlo Park mayor and councilwoman Kirsten Keith have filed papers to run for the county Harbor District board against incumbent Virginia Chang Kiraly of West Menlo Park.
Keith lost her bid for a third term on council two years ago to Drew Combs. This fall she will go up against Kiraly, who sits on both the Harbor District board and the Menlo Park Fire Protection District board. Kiraly is running for re-election to both boards.
The sign-gate controversy dates back to 2011 when Kiraly was running for the fire board and one of her yard signs was found in the bushes in the yard of Chuck Bernstein of Menlo Park. Bernstein discovered the sign and nearby, the cellphone of John Woodell, Keith's husband.
Woodell sued Bernstein for defamation, saying Bernstein went to the media with the story, and the public concluded from those news reports that Woodell had removed the sign.
Woodell also sued Kiraly for defamation, saying she had accused him of stealing the sign in a private conversation with a fire union leader, Capt. John Wurdinger.
Kiraly was elected to the fire board in the 2011 election and Bernstein was elected to the same board two years later.
Kiraly then filed her own suit alleging Woodell slandered her. Woodell agreed to settle that suit but then didn't pay a $5,000 settlement when the agreement was finalized.
Woodell's attorney claimed the settlement offer was confidential and that Kiraly broke that confidentiality by filing a document with the court.
San Mateo County Superior Court Juge Lisa Novak disagreed, saying Woodell must pay.
"The court said that stamping confidential on the bottom of a piece of paper does not make it confidential," said Harmeet Dhillon, Kiraly's attorney. "The court did not believe that there was a confidentiality agreement that bound both parties."
Novak threw out Woodell's suits in May 2014, slamming him for intentionally destroying evidence in the case. Novak also labeled the controversy as "sign-gate" in one of her rulings.
Keith, an attorney, has said she was not involved in her husband's court cases.