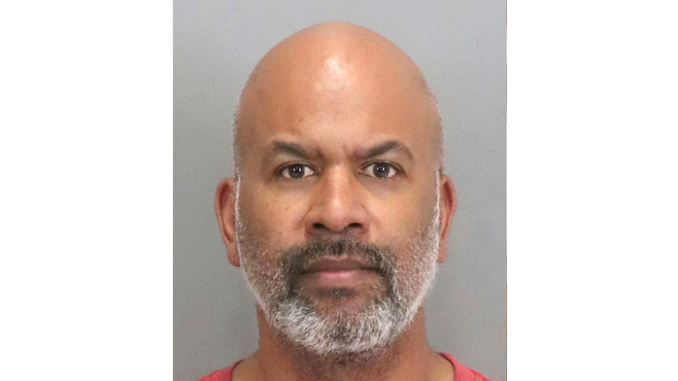 BY SARA TABIN
Daily Post Staff Writer
A man arrested for breaking into a Mountain View motel room and sexually assaulting a woman in 2004 has pleaded guilty in a case that was delayed because of a backlog in the testing of rape kits.
Van Overton Jr., 45, of Albuquerque, N.M., will be sentenced to 25-years-to-life for forced oral copulation during a residential burglary, according to the Santa Clara County District Attorney's Office. He pleaded guilty in a plea bargain in which three other charges were dropped. The plea bargain averts a trial in which the victim would have been required to testify.
Overton was arrested in New Mexico in February and was sent to California. The case was solved thanks to DNA testing.
A woman who was 42 years old at the time was staying at the now-closed Lucky U Motel at 185 Fairchild Drive on Feb. 4, 2004, when a man broke into her room in the early morning and performed intimate acts on her for about half an hour before leaving. The woman called police, and officers searched for the man, but did not find him.
Officers took a DNA sample from the motel room pillow and submitted it for testing immediately, then it was uploaded into a national database of DNA profiles.
In January, Albuquerque police processed a DNA sample from a rape that occurred in 1997, according to Albuquerque police spokesman Gilbert Gallegos.
A 17-year-old girl met a man named "Van," at a party, who threatened to kill her before raping her in a nearby alleyway, Albuquerque police said.
The rape kit in which the DNA from the Albuquerque case was stored had been one of about 5,000 that remained unprocessed in an enormous backlog.
The DNA profile from the Albuquerque case was uploaded to the national database. The system alerted the two police departments that there was a match.
Albuquerque police identified Overton as a suspect, and collected his DNA on Feb. 7 to compare with the DNA in the old rape kit. They gave the sample to Mountain View police officers, who submitted it to the crime lab. The crime lab determined that the DNA profiles matched on Feb. 9. Overton was then arrested and extradited to California.
Mountain View police Capt. Jessica Nowaski said this is the sort of crime that "keeps you up at night."
"This case illustrates the importance of testing rape kits in a timely manner," Santa Clara County Deputy District Attorney Barbara Cathcart said in a statement. "It is vitally important to getting justice for sexual assault victims and to getting serial rapists off the streets."
The New Mexico case won't go to trial. In Albuquerque, District Attorney spokeswoman Brandale Mills Cox said the victim in the 1997 case did not want to proceed with that case.
Sentencing in the Mountain View case is set for Nov. 12, though the number of years he will serve in prison has already been agreed to as part of his plea bargain.