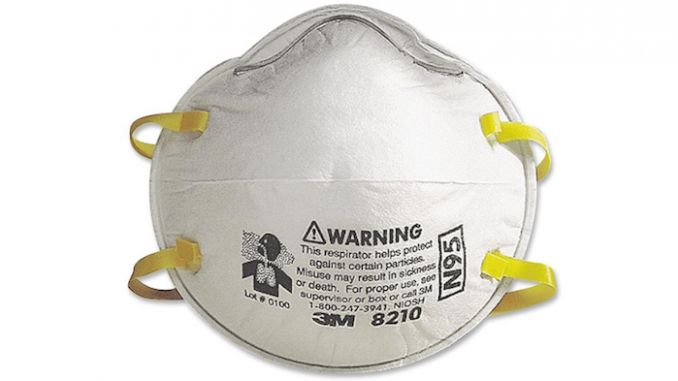 BY EMILY MIBACH
Daily Post Staff Writer
The San Mateo County Board of Supervisors today (Aug. 4) unanimously approved fining people and businesses for not obeying state and county health orders, such as not wearing a mask in public or failing to social distance. However, one supervisor says police should not be burdened with enforcing the new law but may end up doing so.
Individuals will get a $100 fine for their first violation, $200 for their second and $500 after that.
An officer must witness the violation, it can't be based solely on the report of a witness.
Fines for businesses whose employees violate the health order would be stiffer — from $250 to $3,000.
Often measures by the Board of Supervisors only apply to unincorporated areas, but this one will be in effect countywide including all cities.
Supervisor Don Horsley, who used to be the county sheriff, voted for the fines but said he doesn't think enforcement ought to be dumped on law enforcement.
Horsley noted that the health orders are just one more thing police must enforce. Supervisor David Canepa said that Sheriff Carlos Bolanos is in support of the new fines. But Supervisor Warren Slocum said that it's not like the county is sending out the "mask police" to seek out individuals to fine.
Supervisor Dave Pine said that county residents have been doing "a really good job" at complying with the county's health orders, and said education and social pressure for people to wear masks needs to continue and has been effective.
"Twice I have gotten out of the car without a mask and I feel like I'm an outlier because I'm not wearing a mask," Pine said.
Pine and Slocum both noted that the fines will help crack down on businesses that don't follow health orders.
The amount of a fine for a business will vary based on how much of a health risk they pose, how many prior warnings the business has received, the level of intent to profit from violating the health orders and whether the businesses have attempted to comply with the order.
The tickets can be appealed to the county government. Large tickets received by businesses can be appealed in Superior Court.
Santa Cruz, Contra Costa, Napa, Marin, Yolo and Mendocino counties have all enacted similar measures, according to a memo from Supervisor Canepa.
This new rule comes a few days after the county was formally placed on the state's virus "watch list" due to rising coronavirus metrics. San Mateo County was the last Bay Area county to hit the watch list. It was added on Wednesday after the county's new case rate, based on a 14-day average, went to 110.4 positive cases per 100,000 residents.
As a result of being placed on the watch list, the county was forced to close hair and nail salons, gyms, churches, indoor restaurants, non-essential offices, barbershops, malls, shops that offer tattoos and piercings and other personal care services. However, these businesses can operate outdoors.
Today, the supervisors also approved a new rule relaxing the county's permits for letting businesses operate outside.