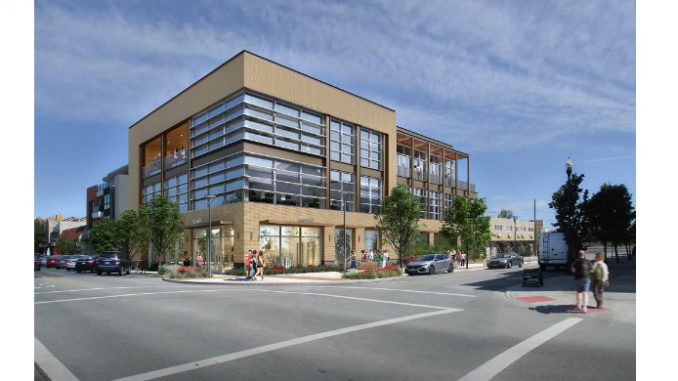 BY EMILY MIBACH
Daily Post Staff Writer
The San Carlos Planning Commission tonight (Aug. 3) unanimously approved a three-story office building at Laurel Street and Morse Boulevard, with the commission expressing their delight that the project was proposed by a San Carlos resident and developer rather than an out-of-town entities.
For the past 37 years, Jim DiPaola, the owner of the property at 993 Laurel St., has been working just a mile away from his home, he told the commission. He bought the building and moved his Headlines Salon there.
DiPaola also worked with San Carlos developer John Baer and Palo Alto architect Ken Hayes.
Commissioner John Dugan noted during the meeting that it's nice to see local developers submitting plans to the city and getting approvals.
The one change the commission made for the project is to have the developers repave the alley next to the building.
The new building, once completed will be 21,483-square-feet, with one retail slot on the ground floor and two office tenants on the second and third floors.
Also on the ground floor will be the building's parking garage and a lobby. The garage will have seven surface parking spots and the remaining 24 parking spots will be in a parking stacker machine. An on-street parking space will be added as a result of this project because it is removing a curb cut.
The project did not face much opposition, with one resident, who only identified herself as Christine, expressing consternation over added traffic to Morse, which already gets backed up if there is an accident on Laurel or El Camino Real.
Amy Farcas, who works at Animal Dental Clinic next door to the salon, asked if this new building will prevent her building at 987 Laurel from expanding in the future. It will not city planner Lisa Porras told Farcas.