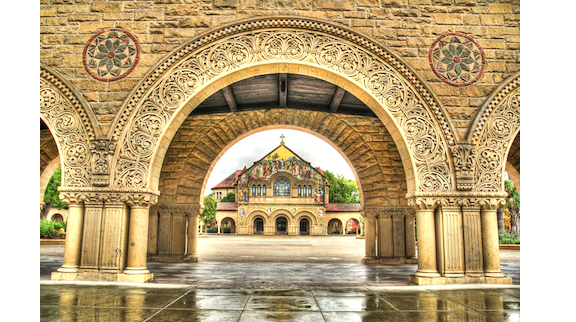 By the Daily Post staff
An office inside Stanford's iconic Memorial Church at 450 Serra Mall was vandalized with swastikas, according to the university.
Two swastikas that were six to nine inches in diameter were found Monday in an office in the church. They were found when a university employee went into the church to pick up some items.
"The swastika is a symbol of hate, an expression of anti-Semitism and intolerance that has no place anywhere on our campus," said Stanford President Marc Tessier-Lavigne in a statement. "We condemn this type of vitriol anywhere, but especially in our interdenominational Memorial Church, whose very purpose is to serve spiritual needs across our diverse community and help bring us together."