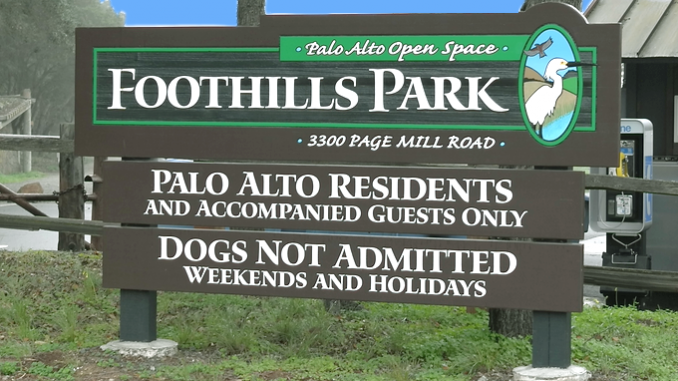 BY SARA TABIN
Daily Post Staff Writer
Palo Alto might let up to 50 non-residents into Foothills Park each day — but only if they register in advance online and pay $6.
Foothills Park has been closed to non-residents in cars since 1965. People from other cities can get into the park if they hike or bike in from the Bay Ridge trail, Arastradero Preserve or Los Trancos Open Space Preserve.
The city's basis for keeping the 1,400-acre park closed is that when Palo Alto purchased the land in 1959, Los Altos and Los Altos Hills were asked to contribute, but they refused. The policy has been debated for decades but has kept it closed.
A letter signed this month by local politicians and religious leaders including Congresswoman Anna Eshoo and Assemblyman Marc Berman says closing off the park sends a bad message to neighboring cities, especially those that are poor.
On Tuesday, City Council will hear a pitch from the Parks and Recreation Commission for a pilot program to let non-residents into the park. The proposed program would last a year. Non-residents would be able to register for passes to the park through an online portal. No more than 50 passes would be available each day unless there is a school field trip. The city would be able to adjust the number of passes based on how many visitors come.
Non-residents would pay $6 for a day pass with the money going to keeping the park entry gate staffed. Staffing the gate costs $89,000 a year, according to the city.
Residents' access would not change under the proposed plan.
If council likes the idea, City Manager Ed Shikada will make an ordinance amending the municipal code for council to vote on.
The park gets about 152,000 visitors a year and turns away about 3,000 non-residents each year, according to the city.