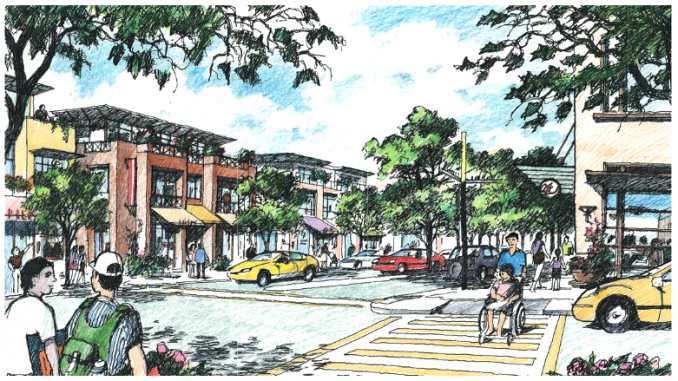 BY EMILY MIBACH
Daily Post Staff Writer
The Menlo Park City Council tonight (June 16) will discuss options for closing off Santa Cruz Avenue in the city's downtown in order to let restaurants set up seating in the street.
City Manager Starla Jerome-Robinson wants the council to weigh in on the prospect of closing all or a portion of Santa Cruz Avenue, an idea originally floated by council members Betsy Nash and Ray Mueller. They had suggested closing Santa Cruz between El Camino and University Drive.
However, after meeting with Fran Dehn at the Chamber of Commerce and representatives from the fire district, the council will discuss an alternative brought forth by Dehn.
Dehn's proposal includes:
• Closing the street from Doyle to Curtis,
• From Chestnut to Crane Street near Ann's Coffee Shop, and
• From Crane at Subway to Evelyn Street.
Dehn also suggests that parking be closed between Stacks and Mr. Green Bubble, in front of Mademoiselle Colette's and Camper so those restaurants can put their tables outside.
Dehn in an email to the council says that her proposal comes after "extensive outreach" with the businesses and property owners on Santa Cruz Ave.
If the council goes forward with some sort of closure, it will join Palo Alto, Mountain View and San Carlos in closing off streets in the hopes that restaurants can get more customers and thus, more revenue. Palo Alto has closed off California Avenue and San Carlos has closed off parts of Laurel Street. Mountain View has closed off Castro Street.
Redwood City's council is st next week to discuss closing off Broadway between El Camino and Main Street.
Menlo Park's meeting starts at 4 p.m. today and can be viewed at menlopark.org/streaming.
The city manager's report to council on this matter can be found here.