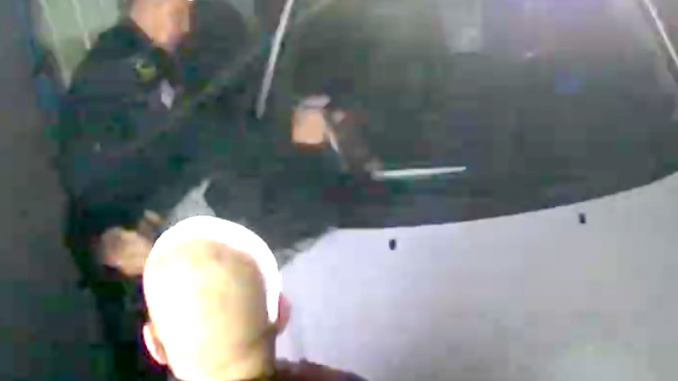 BY SARA TABIN
Daily Post Staff Writer
The FBI has reportedly opened an investigation into the 2018 Palo Alto police beating at the Buena Vista Mobile Home Park, where video showed a sergeant slamming the head of Gustavo Alvarez into the hood of a car and saying, "So you think you're a tough guy."
NBC Bay Area said they were told by Alvarez's attorney, Cody Salfen, that the FBI's Civil Rights Division is looking into whether the attack broke the law. The TV station said the FBI might also be investigating other incidents or possibly the entire Palo Alto Police Department.
The city of Palo Alto settled a lawsuit over the incident for $572,500 in November. Former Palo Alto police Sgt. Wayne Benitez, who slammed Alvarez's head on the hood of a car and allegedly mocked him for being gay, had to sign an apology saying that he "regrettably" lost his composure. Benitez has since retired.
The video of the beating was captured on a security camera belonging to Alvarez and the video was released to the media by Salfen and his partner, Samuel Gordon.
In addition to the beating, the recording also captured the voice of a person, believed to be Benitez, mocking Alvarez because he's gay.
Police say they went to Alvarez's home on Feb. 17, 2018, because an officer thought Alvarez had been driving drunk. In the video, officers tell Alvarez they will break down his door if he doesn't come out of his house.
After Alvarez was arrested and booked into jail, the DUI charges were dropped and Alvarez was released.
However, Alvarez lost a tooth in the beating, according to his lawsuit.