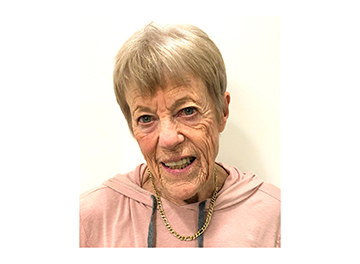 BY MICKIE WINKLER
The cities on the Peninsula have the opportunity right now to cut costs without cutting services. And right now, all budget-making politicians should be focused on doing just that.
That opportunity is available because we have screwed up in the past, and now, well, we have the opportunity to unscrew ourselves.
For starters note: In Santa Clara and San Mateo counties we have 35 cities with 20 fire agencies and 27 police forces (not to mention all our overlapping sewer and water districts), each with its own administration. That's called administrative glut.
Cities should be combining these agencies, as many cities have done so successfully and seamlessly — with big savings and without sacrificing service.
Pension liabilities
We also have debt. A massive debt to CalPERS that continues to grow. Our taxes must increase to cover this debt.
In 2017, the cities of San Mateo were already paying 13.6% of their general fund revenues, on average, to CalPERS. "As heavy a financial burden as this is, the cities' pension costs are projected to double by FY 2024-2025 if new actuarial assumptions made by CalPERS prove to be correct." That's according to a San Mateo Civil Grand Jury report titled "Soaring Pension Costs." And of course, since that report was written, the problem has gotten worse.
Our own Palo Alto, by the way, was one of California's largest debtor cities with a pension debt of $455 million in 2019. Go Palo Alto.
The only real solution to even taming that debt is to reduce the size of our government workforce, on which those pension obligations are based, and to start outsourcing services. That is obvious, right?
Will we sacrifice service by outsourcing? Why should we? Not if it's done right.
Expect our services to improve as they did when Menlo Park outsourced the operation of its swimming pool to a private operator.
One of the special benefits of outsourcing is that if the contractor doesn't deliver, that contractor can be changed. It's much harder to fire a city employee with all of the special employment rights government workers receive under the law.
Examples
Want some inspiration? Saratoga is a full-service medium-sized city of 31,500 employing the equivalent of just 57.1 full-time CalPERS eligible employees. It is a well-off city which outsources its police to the Santa Clara County Sheriff and its fire to the Santa Clara County Fire department. Saratoga needs to be emulated by other cities.
In the Great Recession, San Carlos found itself in dire straits. In 2010, the city council decided to outsource its Fire Department to Redwood City and its police to the San Mateo County Sheriff's Office. The city's police chief at the time, Greg Rothaus, was hired by the sheriff as a captain in charge of law enforcement in San Carlos. The transition was smooth and the city is saving millions every year on fire and police.
"We got a much bigger bang for our buck," then-mayor Ron Collins said in a 2015 Post article about outsourcing the police.
We must not be distracted by the jobs Palo Alto is cutting to achieve these goals. It is not the job of councils to keep government workers employed — workers who are insisting on contracted raises as I write. The money saved will be used to benefit other deserving workers who don't have a bureaucracy behind them or a guaranteed pension for life. Sound hard assed? It is. It is painful, but necessary. And council members were hired to do a tough job.
So yes, we can cut costs if we combine services such as fire and police, stop growing our CalPERS debt, and we can improve city services in the process — but only if our politicians acknowledge their responsibility to the taxpayers, take this opportunity and cut costs with a purpose: to improve our cities long-term and right now.
Mickie Winkler, a retired business woman, served on the Menlo Park City Council from 2002-06 and was mayor in 2005. She's now a Palo Alto resident. Her book, "Politics, Police and Other Fun Stuff ," will, according to her publisher, be in bookstores soon.