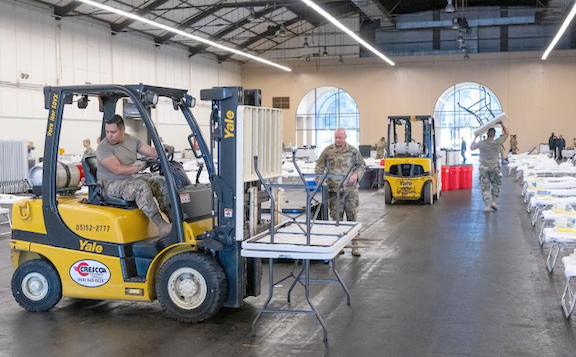 Public health officials in six Bay Area counties said today that they plan to announce later this week that the coronavirus stay-at-home order set to expire this coming Sunday will be extended through May with limited easing of certain restrictions.
A joint statement by the counties of Alameda, Contra Costa, Marin, San Francisco, San Mateo and Santa Clara along with the city of Berkeley said the shelter order initially issued last month has slowed the spread of the virus and prevented hospitals from being overwhelmed.
"Hospitalizations have leveled, but more work is needed to safely reopen our communities," the statement said. "Prematurely lifting restrictions could easily lead to a large surge in cases."
The health officers also said they would release a set of indicators that will be used to track progress in COVID-19 preparedness and response.
More information about the shelter order extension, and what restrictions may be eased, will be shared later in the week, the joint statement said. — Bay City News