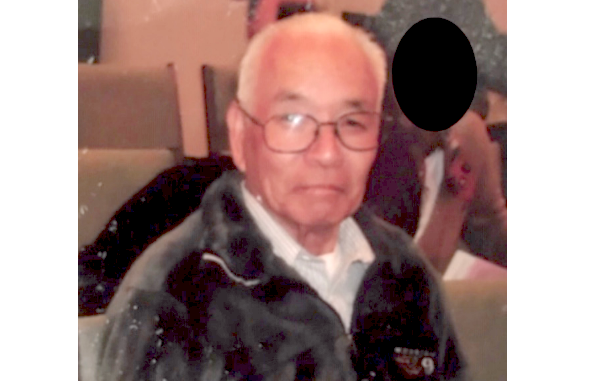 By the Daily Post staff
7 a.m., April 14 — Tsuruji "Mike" Seto, 89, was found in the Baylands Nature Preserve off of Faber Place. He was taken to a hospital for evaluation due to being out all night, but fortunately appears to be OK, police said.
11 p.m., April 13 — Palo Alto Police are looking for the man pictured above. Tsuruji "Mike" Seto, 89, was last seen at 4 p.m. today (April 13) at his family's home in the 2300 block of Carmel Drive in Palo Alto after telling them he was going to go on a walk. He has not come home.
Seto is 5-feet-1, has a thin build and walks with a limp. He was wearing a black jacket and grey pants. He speaks English and Japanese.
Palo Alto police have notified surrounding police agencies and officers are actively looking for him this evening. If you see him, call 911 and keep him under observation until officers arrive to help him.