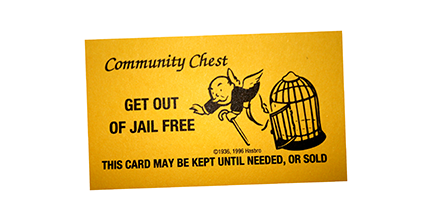 BY EMILY MIBACH
Daily Post Staff Writer
Over 650 inmates have been released from Santa Clara County jails, according to the Santa Clara County Superior Court system.
There were about 3,300 inmates in the county's jails at the time that county health officials were telling people to distance themselves from others by at least six feet. Since then, the jail population has reduced by over 20%, according to a statement from Presiding Judge Deborah Ryan.
This means that at least 660 people have been released from jail in the county.
More inmates have and will be released under the California Judicial Council's new rules that aim to reduce the possibility of a COVID-19 outbreak in a jail.
The new rules reduce bail to $0 for most misdemeanors and lower-level felonies.
Inmates, deputies, test positive
Two inmates have tested positive for COVID-19, while 48 inmates have been tested, according to Sheriff Laurie Smith's website.
Meanwhile, 12 sheriff's officers have tested positive for the virus. A total of 68 sheriff's employees have been tested for the virus and 21 are currently quarantined, according to the sheriff's site.
There are 1,484 positive cases in the county, and 50 people have succumbed to the virus. There are 185 COVID-19 patients currently hospitalized.
San Mateo County's numbers
San Mateo County has released about 32% of its inmates since the end of February, going from 969 to 658 as of yesterday, according to Sheriff's Lt. Stephanie Josephson. Some 100 more inmates will be released over the next few days as a result of the new rules.
No cases of COVID-19 have occurred either among the San Mateo County jail population or among jail employees.