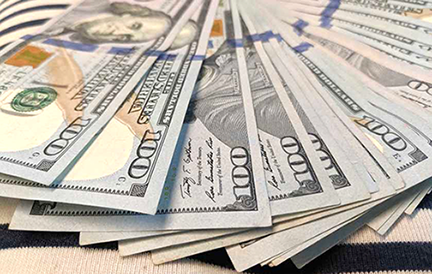 BY SARA TABIN
Daily Post Staff Writer
The city of Palo Alto might have to lay off workers because of the economic impact of the COVID-19 pandemic, but the city is locked into giving many of its union employees raises.
The raises would come at a time when many in the private sector have lost their jobs or taken pay cuts because of the economic shutdown.
City Council talked about layoffs on Monday night but decided to keep paying its workers until the city's fiscal year ends on June 30. Palo Alto could lose $20 million in the next few months because of decreased tax and permit revenue. It is not clear how much money the city will lose in the next fiscal year starting July 1, but it appears likely layoffs are on the horizon.
In July, members of the city's Service Employees International Union, Local 521, are supposed to get 2% raises that will cost $1.2 million. The union represents 580 people including public works employees and librarians. Salaries vary by position. A cement finisher at the city made $118,200 in 2018 including benefits while a librarian made $83,254.
Palo Alto's police union is up for 3% raises in July that will cost $2.2 million. A typical officer made $251,000 in 2018 including benefits.
The firefighter's union is also due for $1.4 million in raises, which will come out to a 3% boost across the board. A typical firefighter made $211,389 in 2018 including benefits.
HR Director Rumi Portillo said during Monday night's meeting that the city will have more freedom to make decisions like moving employees around without union consent because of the city's state of emergency because of COVID-19. Normally, the unions have to agree to such decisions.
But the city still has to honor its contracts.
City spokeswoman Meghan Horrigan-Taylor said yesterday that the contracts are binding.
"Any change in contract terms would require the city and union to engage in a meet and confer process," she said.