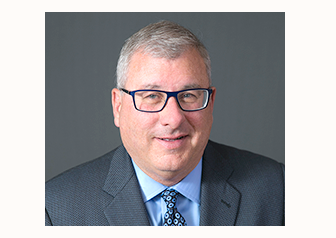 BY EMILY MIBACH
Daily Post Staff Writer
The head of Caltrain and SamTrans, Jim Hartnett, is getting a raise that will boost his annual pay to $552,476 a year, and Caltrain is moving forward with putting a sales tax on the November ballot.
SamTrans' legal counsel, Joan Cassman, announced that the board decided that Hartnett's performance as head of the bus agency was "outstanding," and he was offered 3% salary increase, bumping his annual SamTrans salary to $298,168. SamTrans is also giving him a $50,000 performance bonus.
However, given the coronavirus outbreak and the stay-at-home order that's reduced ridership by 80%, Hartnett asked the board to defer his raise and bonus.
"Jim is not comfortable with payment right now as a result of the pandemic that has gripped this community and the world," Cassman said.
The 3% raise will be deferred to a future board meeting for approval, while the $50,000 bonus will be paid to Hartnett at some point between now and March 15 of next year, Cassman said.
After Hartnett's performance evaluation last year, he also received a 3% raise, a $50,000 bonus and a $5,000 raise to his salary as head of Caltrain. Those raises brought his total pay and benefits to $543,792. The 3% raise brings Hartnett's pay and benefits to $552,476.
After the raise, his pay will break down this way:
Heading SamTrans: $298,168
Heading Caltrain: $85,000
Heading the San Mateo County Transit Authority: $25,000
Benefits: $94,308
Bonus: $50,000
Total: $552,476
Meanwhile, the wheels are turning at Caltrain to put an eighth-of-a-cent sales tax on the November ballot in San Francisco, Santa Clara and San Mateo counties. For the tax to hit the ballot, seven different boards have to give it their blessing. The tax got its first approval from the SamTrans board yesterday.
The six other agencies are: Caltrain, VTA's board of directors, San Francisco's Municipal Transportation Agency, and the boards of supervisors in the three counties. Most of the agencies will likely vote on the tax measure this month.
The tax would bring in $100 million a year to Caltrain, which is funded through fares and the transit agencies in the three counties.
The county transit agencies haven't always provided Caltrain with as much money as it has wanted, so the tax is intended to create a source of funding that can't be cut off by officials in any one county.
Caltrain will have to decide whether to place the tax on the ballot by Aug. 7.