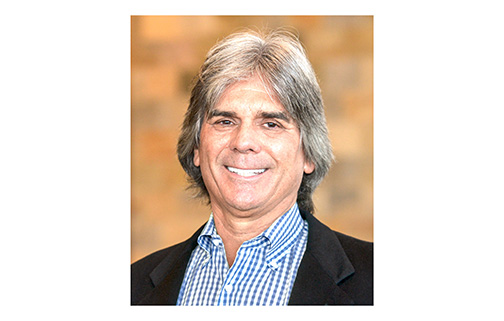 BY SARA TABIN
Daily Post Staff Writer
One Palo Alto developer is trying to set a good example for others in his industry by waiving April rent for small businesses that have closed because of COVID-19.
John McNellis, co-founder of McNellis Partners, told the Post that he hopes other landlords decide to cut their tenants a break too.
Mom-and-pop stores renting space from McNellis Partners won't have to pay April rent even if the stores reopen at some point in April.
McNellis Partners will match the rent that national companies pay for their locally run franchisees. That means McNellis Partners will forgive half the rent for franchisees if national companies pick up the other half. Rent for small businesses that don't close will be decided on a case-by-case basis. Help with rent past April will also be considered on an individual basis.
The plan was announced Tuesday in an op-ed by John McNellis in The Registry, a Bay Area Real Estate Publication.
Besides Alma Plaza property in Palo Alto, his company also runs Scotts Village Shopping Center in Scott's Valley and Vineyard Plaza Center in Healdsburg.
Other property owners are interested
McNellis said his decision has gotten a warm response from other property owners. He said representatives from half a dozen shopping centers have called him to go over his plan in detail so they can look into implementing something similar.
Hansel Lynn, owner of Coder School on Alma Street said McNellis sent out an email announcement about the rent forgiveness "out of the blue." Lynn said it was an extremely kind gesture and one he hadn't expected.
"I can't tell you how much this means to us, and that you would do this without our even asking," he wrote in an email to McNellis and his partners. "When times are tough, I'm glad to see it brings out the best in people."
Helping small businesses is good for everyone
Austin Sprenkel, a real estate broker in Chicago, said on LinkedIn that McNellis' model is a great template for how those with the means can shoulder the burden of small businesses.
Sprenkel said helping small businesses now is good for everyone in the future.
Local businesses have been struggling for weeks amidst a drop in customers as people stay home to prevent the spread of COVID-19. Six Bay Area counties issued orders this week for people to stay inside unless they are running an essential errand like going to the grocery store or seeing a doctor. Most retail outlets and many restaurants have closed as a result.