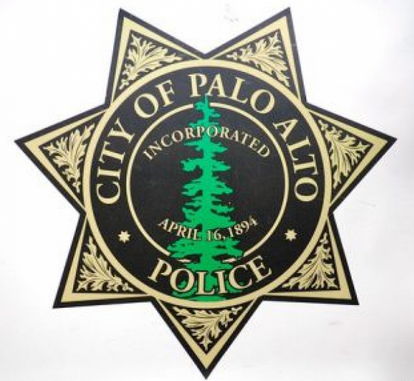 BY SARA TABIN
Daily Post Staff Writer
The city of Palo Alto is holding back on releasing video footage from the alleged police beating of a man who police say was on drugs when he was arrested in July.
Julio Arevalo filed a claim for $3.8 million against the city in November. He alleges that he was "violently attacked" by police Agent Thomas DeStefano on July 10 at Happy Donuts at 3916 El Camino Real.
He was arrested on suspicion of being under the influence of drugs, resisting arrest and battery of a police officer. The DA decided not to file any charges.
NBC Bay Area broadcast what appears to be surveillance footage of the incident.
In the video, a police officer tries to handcuff Arevalo as he squirms against a fence. The two men struggle until the officer throws Arevalo to the ground and handcuffs him. Five more officers arrive on scene and search his backpack.
A 45-day time frame
A law that went into effect July 1, 2019, known as Assembly Bill 748, requires the release of police body cam video and audio recordings within 45 days unless an agency can demonstrate "clear and convincing evidence that disclosure would substantially interfere with the investigation."
The Post filed a records request with the city on Jan. 10 to get any video or audio footage that was recorded by police officers' body worn cameras or patrol cars.
Palo Alto police wear body-cameras that they are supposed to turn on when they interact with people.
Lisa Scheff, public safety program manager for the police department, said in January that the video would be released on March 2.
On March 2, Monday of this week (March 2), Scheff said the video will be released in April.
She cited government code 6254(f)(4)(a)(ii) as her reason for not handing over the video. That code says agencies can delay releasing a video if it interferes with an investigation. Agencies are supposed to explain why releasing the video would interfere with their investigation. Scheff did not provide any explanation.
The Post emailed Scheff and City Attorney Molly Stump on Tuesday (March 3) to ask how the video would impede an investigation if released. Neither woman responded.
Stump told the Post last night at Mayor Adrian Fine's State of the City address that she will look into the request today.
Several investigations
Police Chief Robert Jonsen said there are several ongoing investigations in regards to the incident. He would not specify if Arevalo, DeStefano or both are being investigated. Arevalo's lawyer, Cody Salfen, did not respond to questions yesterday. The Santa Clara County court database shows several active cases against Julio Ruben Arevalo.
Correction: The original version of this story gave the incorrect address of the July 10, 2019 arrest. This version has the correct address.